Achieve BRT & TOD-related goals and avoid the pitfalls: We guide cities to define and select options, and then to successfully plan, design and implement measures.
Far East's multi-disciplinary team of staff and associated experts - including key experts from the Guangzhou Municipal Engineering Design and Research Institute - led the planning, design, and implementation of the two 'gold standard' BRT systems in Asia: the world's second-highest capacity BRT system in Guangzhou, as well as the award-winning Yichang BRT.
Selected articles
Our sustainable transport focus areas and capability
BRT done well offers the potential of metro-like levels of capacity, passenger service and speed at a fraction of the cost of metro systems. BRT also has a much faster implementation time frame and can rapidly provide a citywide reach, since BRT buses can enter and leave a BRT corridor. BRT done poorly provides none of these benefits. Planning, design, implementation and operation of high capacity BRT systems providing citywide benefits, starting with a BRT Concept Design, Pre-Feasibility Study and/or Feasibility Study, is a core focus area of Far East Mobility. Far East's consultants can provide crucial guidance to cities and agencies on BRT systems and corridors, from the Concept Design stages through to preliminary design, technical supervision and input during the engineering design, construction, and operation. This guidance includes practical advice on the steps cities and agencies should take at each stage of the project to ensure a successful outcome and avoid the various potential BRT project minefields.
Areas of Far East Mobility expertise include surveys and data collection, corridor selection, intersections, stations (location, dimensions, configuration, architecture, ITS integration, renderings, access), operational design and optimization, demand analysis, detailed cost estimation, institutions and regulation, ITS components, traffic impact analysis, modal integration, communications and outreach, technical supervision during engineering design and construction, inventory and strategy (and costings) for dealing with urban utilities in the corridor, capacity building in all of these areas, and other aspects. Learn more…
Traffic management and impact analysis
Traffic surveys, simulations, impact analysis, circulation and management are all issues requiring attention as part of BRT projects. Microsimulations can help to test and verify solutions as well as explain project impacts - especially major projects such as BRT systems - to decision-makers and stakeholders. In some cases a 'full BRT' approach may not be viable or desired, with traffic management approaches to bus priority preferred. Often, the same corridor will involve a combination of traffic management and 'full BRT' measures in different locations.
BRT systems are a major investment and cities should maximize returns by encouraging high quality station area development in line with international best practices. Special zones should be set up around BRT stations, regulating issues such as pedestrian & bicycle facilities, parking provision in new developments, on-street & setback parking, affordable housing and other approaches that can be 'trialled' first in BRT station areas before being rolled out citywide. Far East Mobility has developed TOD plans for several BRT corridors, including identifying zoning and regulatory impediments to best practice TOD implementation around mass transit station areas. Learn more…
Parking & TDM
Parking projects require surveys of the current situation including residents, commuters and visitors, and documentation of best practices, with analysis and recommendations on definition of zones, setting standards for parking provision for new developments, preparation of tender documents, setback parking management, parking pricing, communications, technology, roadway design, enforcement, and other aspects. Far East Mobility developed a detailed parking plan for central Yangon as part of a Bus Priority Feasibility Study in Yangon in 2018, and has worked on parking in several other cities, often in relation to a BRT corridor project. Parking data…
The planning, design, implementation, and operation/management of pedestrian and bicycle facilities is important in any city, and is an area of intense attention by cities and agencies in almost all BRT projects. Measures that can be taken to improve bike and pedestrian facilities include bike sharing, greenways, and high quality urban bike networks. 'Complete streets' or road designs to enhance vibrancy and appeal, prioritizing cyclists & pedestrians, are an excellent way to improve BRT corridor access and promote station area development. Some of the issues relating to ensuring high quality NMT facilities with BRT are discussed in our Ji'an case study. In our experience, if excellent NMT facilities are to be implemented together with BRT, it cannot be done as an afterthought. NMT planning needs to be done in the early design stages so that it can be incorporated into designs, and needs to be supervised to ensure implementation in line with designs. All NMT improvement projects involve a wide range of implementation-oriented surveys and data collection; a process carried out by Far East Mobility in many cities.
Road safety
Road safety is an important consideration in BRT planning and in sustainable transport planning generally. All transit passengers are pedestrians at the start and end of their trips, and road, intersection and transit system design all have major potential impacts on pedestrian and bicycle safety. One useful measure which can be carried out independently or as part of a wider transit or road project is a Road Safety Audit. Learn more…
Nothing will convince a city's leaders of the benefits, as well as the potential pitfalls and preferred approaches to BRT, as a site visit to BRT systems such as Bogota, Cali, Brisbane, Guangzhou, Yichang or Nanning. Technical personnel also benefit immensely from such visits. Far East Mobility can conduct site visit and training programs on BRT and sustainable transport, focusing on the Guangzhou and Yichang BRT systems. Learn more…
Light rail drivers 'under immense pressure' to right 'flawed service': union
"The network speed, among the lowest in the world, is squarely due to design flaws that were not accounted for during the planning stage." These miserable results come after a government report in 2014 said CBD light rail had "no material speed benefits" and would be "significantly more expensive than bus services".

Sydney Morning Herald, 20.01.2020
London buses to become front-boarding only in bid to reduce fare evasion
New Routemasters buses will reportedly be converted to make the middle and rear doors exit only, following a successful pilot on route eight that reduced fare evasion without affecting the reliability of the route.

Intelligent Transport, 10.01.2020
Oslo saw zero pedestrian and cyclist deaths in 2019. Here's how the city did it.
"Perhaps most remarkably, no children under 15 died in roadway crashes anywhere in the country of Norway during 2019, which has a population of about 5.3 million."

Curbed, 03.01.2020
Hyperloop Is Midwest's Answer to No One's Question
"While the Hyperloop boosters do their thing spending millions of dollars studying a transportation project that can be described as futuristic at best and batshit at worst, the Cleveland transportation system itself has some dire needs."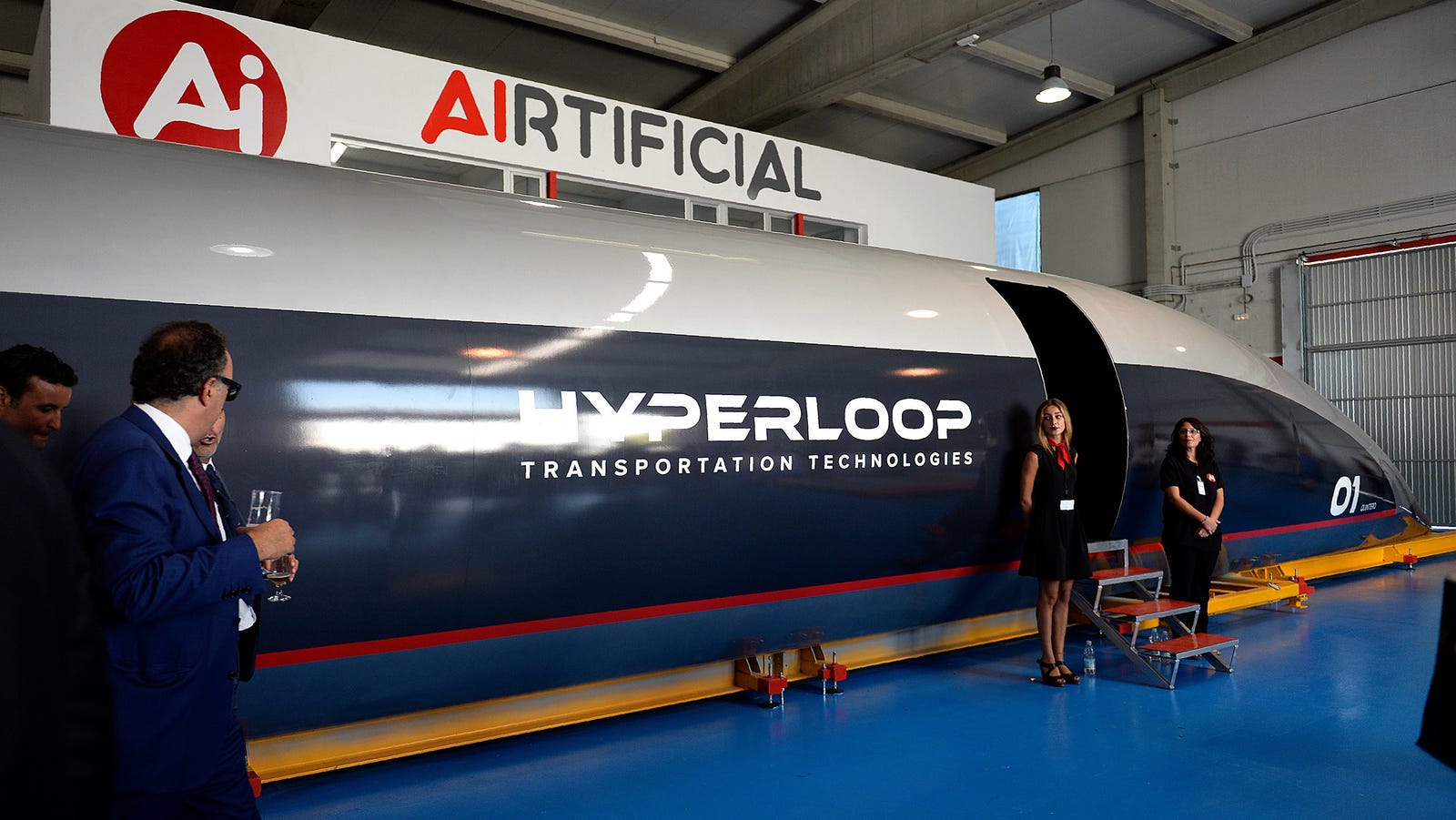 Jalopnik, 18.12.2019
Travel times on Sydney's new light rail line 'so slow'
A $3 billion tram line which is much slower than buses. "The government came under fire from Labor over the trams' average travel time of about 50 minutes between Randwick and Circular Quay, which is slower than forecasts several months ago of 38 to 40 minutes. Buses can take about 35 minutes to complete the same route."

Sydney Morning Herald, 15.12.2019
Minneapolis' tight rules usher in a new era of window shopping
Window theory and rules.

Minneapolis Post (Minnpost), 11.12.2019
Level-of-Crowding Icon Tested at Shanghai Bus Stops
The number of cartoon icons on the forecast screens of bus stops on route 99 from 1 to 3 corresponds to "comfortable, moderate and crowded". This is a new technology for pilot ride comfort forecasting-passenger density analysis based on image capture technology.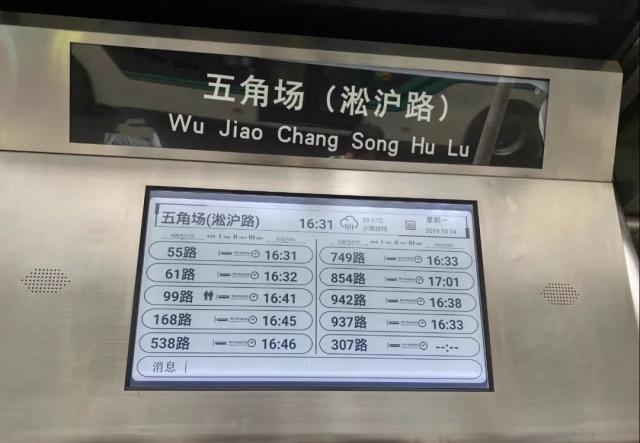 Jiusi Bus Group, No. 1 Bus Company, 26.11.2019
Sydney's light rail bill soars to at least $2.9 billion
The transport minister says the light rail will move only 6,570 people in two directions per hour; a paltry capacity level for such a major corridor and huge project cost.

Sydney Morning Herald, 22.11.2019
Zombie Miles And Napa Weekends: How A Week With Chauffeurs Showed The Major Flaw In Our Self-Driving Car Future
Autonomous vehicles is not the answer.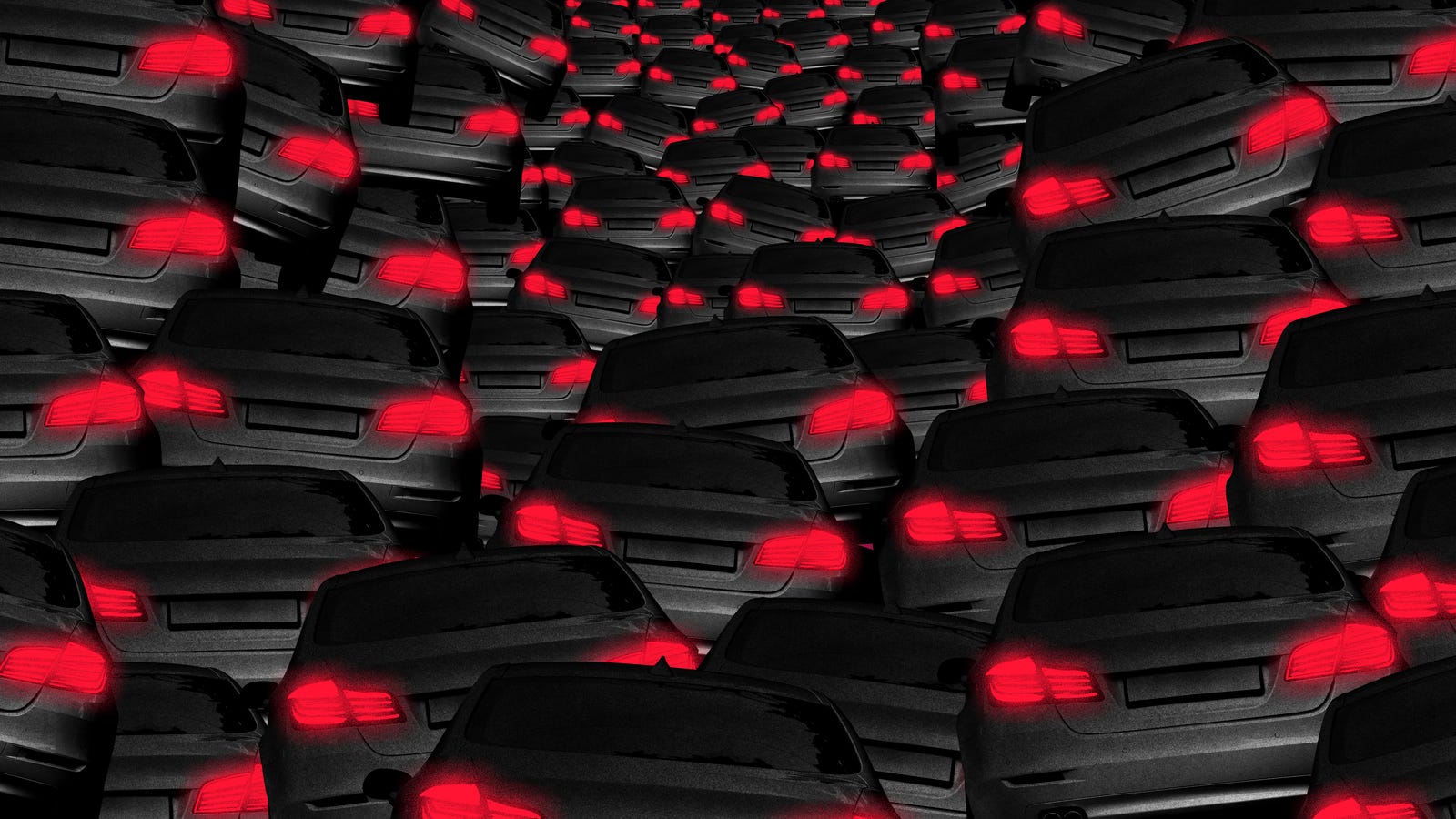 Jalopnik, 15.11.2019
The Captured City
"Urban command centers are built primarily for police, not planners, let alone the public."

Real Life, 12.11.2019
The City That Cycles With the Young, the Old, the Busy and the Dead
"Some 49 percent of all journeys to school and work now transpire by bicycle, according to the city, up from 36 percent a decade ago. When the municipal government recently surveyed Copenhagen's bikers on what inspires them to bike, 55 percent said it was more convenient than the alternatives. Only 16 percent cited environmental benefits."

New York Times, 09.11.2019
1.5 Million Packages a Day: The Internet Brings Chaos to N.Y. Streets
Excellent insights into traffic impacts of online deliveries.

New York Times, 27.10.2019