Parking problems are getting worse
Unlike improvements in other areas, economic growth tends to worsen parking problems, and this has indeed been the experience around Asia.
The sharp increase in car ownership and use has led to many problems in cities around Asia, including parking. Cars are parked 95% of their lifetime, and cities have limited space for parking on streets or in garages. With a lack of on-street pricing, management and enforcement of illegal parking, streets and neighborhoods in many cities in China and the region have been transformed into parking lots. This increases traffic congestion and negatively affects the local economy and liveability. From the street level there appears to be shortage of parking spaces, but thousands of off-street parking spaces often sit vacant nearby. Typically these cities do not have a parking supply problem, but an on-street parking management and pricing problem. The current trend of rapidly increasing off-street parking supply and high minimum parking standards for new off-street parking spaces in new building developments is another aspect of parking problems which are fairly similar in a large range of cities in the region.
Cities facing parking problems should not blindly increase parking supply, but should first focus on improving parking management. Cities should learn from international experience in parking management. In the world's most successful and advanced cities, parking is used as a key transport demand management tool, especially in central areas.
The parking experts at Far East Mobility, including Yipeng Du and Bram van Ooijen, have been working with Chinese and other Asian city government officials in taking a rational and holistic approach to parking policies and projects. We assist city governments with the planning of on-street parking policies and systems, and help reform off-street parking regulations. Services include a review of existing parking policies, detailed surveys documenting existing conditions, presentation of Chinese and international best practices on parking, and recommendations for on-street and off-street parking reform. Detailed recommendations can include:
Definition of parking zones
Parking fees and charging schemes
Parking technology
Enforcement against illegal parking
Organizational and financial issues
Off-street standards for new developments, and parking caps
(e-)bike parking
Parking improvements along a particular transit corridor.
Selected parking projects with Far East Mobility expert involvement
Guangzhou, Guandong Province, China
With continuous policy input and advocacy, in 2014 Guangzhou introduced parking zones and China's highest on-street parking fees, in an effort to reduce traffic demand to the central areas. On-street parking demand reduced, freeing up road space and off-street parking garages, who until then had seen low demand, saw higher occupancies. Studies for the removal of setback parking along the Guangzhou BRT corridor were implemented at several locations.
Beijing, China
Working with the Beijing Transport Research Center, under the Communications Commission of the Beijing Municipal Government, a large study for on- and off-street parking reform was conducted. With all-day surveys it was shown that the demand for illegal parking, setback parking and a large part of on-street parking, can in fact be relocated to vacant off-street parking lots. Following this study, Beijing implemented policies for the sharing of parking spaces (addressing the issue described above), differential parking fees, electronic payment collection, and private (rather than public) investment and operation of off-street parking lots.
Harbin, Heilongjiang Province, China
For the newly developing Songbei district in Harbin, a methodology was developed to define parking standards for new developments, based on the mode share target. The study found that the planned minimum parking standards would result in a level of parking provision 10 times higher than what was needed for the planned mode share target.
Yichang, Hubei Province, China
With the implementation of a BRT system, Yichang in 2014 and 2015 removed setback parking in large sections of the BRT corridor. Besides BRT lanes and stations, improvements were made to walkways, continuous bike lanes were implemented and with setback parking removed, the street scape and traffic flow greatly improved.
Vientiane, Lao PDR
In conjunction with BRT and NMT work, large on- and off-street parking reform was accomplished in Vientiane in 2014. Without fees for on-street parking, some streets saw triple-layered parking, and temples had become off-street parking lots. A PPP-based model for the investment and operation of an on-street parking system was prepared and approved in conjunction with an ADB loan for BRT, bike sharing, NMT and other urban transport projects.
Kapitolyo, Pasig City, Metro Manila, Philippines
In Kapitolyo, popular, higher-end dining area in Pasig, on-street parking reform was prepared. Improvements to the evening peak demand times were found with vacant off-street parking facilities nearby, and recommendations integrated with a BRT corridor and greenway through the area. Recommendations were well-received during stakeholder engagement sessions with local residents.
Ji'an, Jiangxi Province, China
With the planning of a BRT system, parking reform in Ji'an in focusing on the removal of on-street and setback parking along the BRT corridor. On-street and off-street parking reforms are also in preparation for the city centre. Without the use of a parking fee for on-street parking and near non-existing enforcement of illegal parking, streets will have degraded accessibility and the city will lose opportunities for parking revenue and transport demand management. Far East Mobility is developing detailed parking recommendations including the definition of a central parking management zone and revised standards for parking provision in new developments.
Lanzhou, Gansu Province, China
Until 2012 only several streets in Lanzhou had implemented parking fees, where nearby streets were free of charge. Following policy input and support by Far East Mobility experts working at the time for ITDP, Lanzhou implemented comprehensive on-street parking zones with sharply increased parking fees in 2013.
Jakarta, Indonesia
Parking work in Jakarta carried out with ITDP-Indonesia focused on several general city parking policy reforms and a pilot project implementation in Pasar Baru. A major obstacle to reforms is the cash collection of on-street parking fees, resulting in much leakage of parking fee collection and lost revenue opportunities for the city.
Parking database
Improving parking, setbacks, pedestrian realms & street networks
(Oct 2017)
Parking improvements along Yichang BRT corridor
(Sep 2015)
"Parking cash-out" clears the first of two votes unanimously
"The DC Council voted unanimously Tuesday for a bill that would allow employees to "cash-out" free parking offered by their employer. The bill would let employees who receive free parking instead take the value in cash for transit, bicycling, or walking."

Greater Greater Washington, 03.03.2020
1.5 Million Packages a Day: The Internet Brings Chaos to N.Y. Streets
Excellent insights into traffic impacts of online deliveries.

New York Times, 27.10.2019
American Cities Are Drowning in Car Storage
'It's not an exaggeration to say American cities have been built for cars more than people. [...] "Car storage has become the primary land use in many city areas." In Des Moines, for example, there are 18 times as many parking spaces per acre as households — 1.6 million parking spaces and about 81,000 homes. In Philadelphia, there are 3.7 times more parking spaces than households. Of the five cities, only New York has more households than parking spaces, and New York still has 1.85 million parking spaces.'

Streetsblog, 12.07.2018
Chicago Parking Meter Lease Slow-Motion Train Wreck Only Has 65 More Years to Go
Chicago's parking meter system raked in $134.2 million last year, putting private investors on pace to recoup their entire $1.16 billion investment by 2021 with 62 years to go in the lease, the latest annual audit shows. Chicago has converted what used to be $23.8 million in annual revenues for the city and turned it into a $21.7 million expense.

Urbanophile, 17.05.2018
Beijing strictly controls vehicle ownership of core and sub-centers
The "Beijing Municipality Parking Regulations for Motor Vehicles" was approved on 30 March. The regulations require that the number of motor vehicles in core functional areas and sub-central cities in the capital be strictly controlled; an accreditation mechanism for residential parking areas be gradually established; and that operating parking facilities within the central urban area should be open 24 hours.

Caijing (Chinese), 02.04.2018
Parking Spaces Will No Longer Be Just For Cars
Cars spend an average of 95 percent of their days at rest. Thanks to the exploding popularity of car-sharing services and the heralded arrival of autonomous vehicles, cities are reimagining their soon-to-be irrelevant parking garages.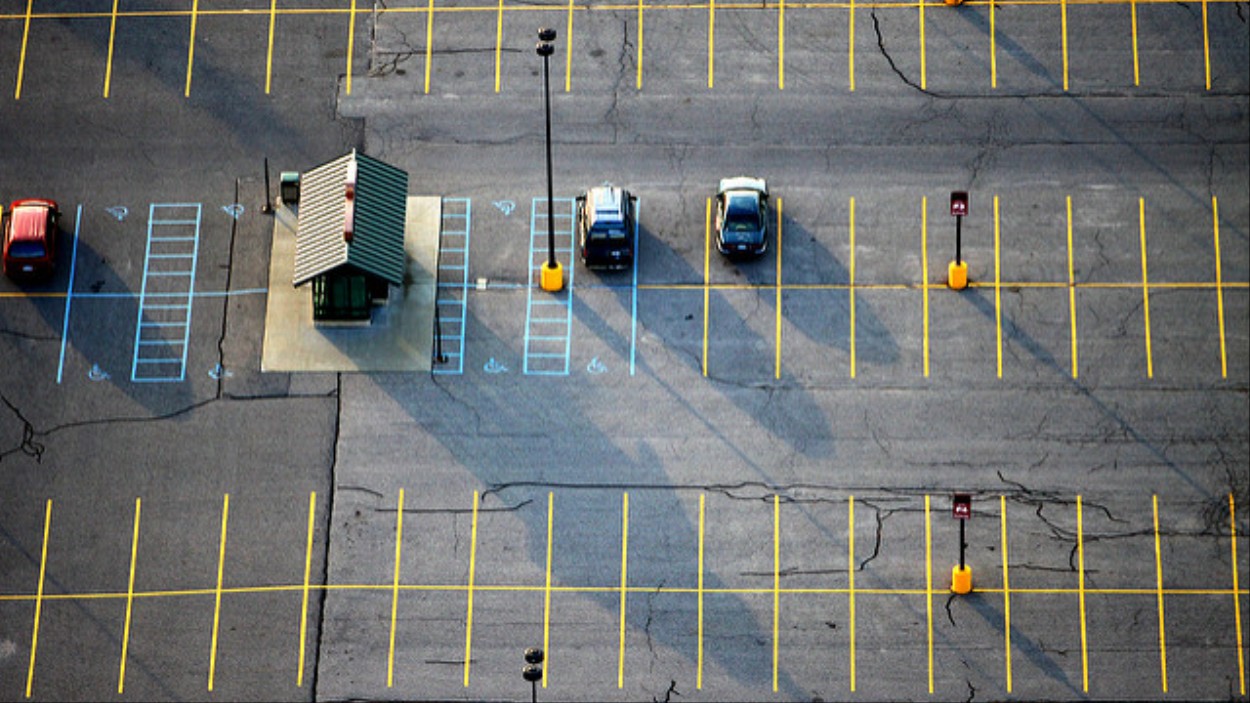 Vice, 30.03.2018
Highrise car parks to be banned in drive to improve city streetscapes
Underground car parking would be the only type allowed in most city apartment and office developments, under new rules being considered by Melbourne City Council. Many additional streetscape-improving policies are being planned.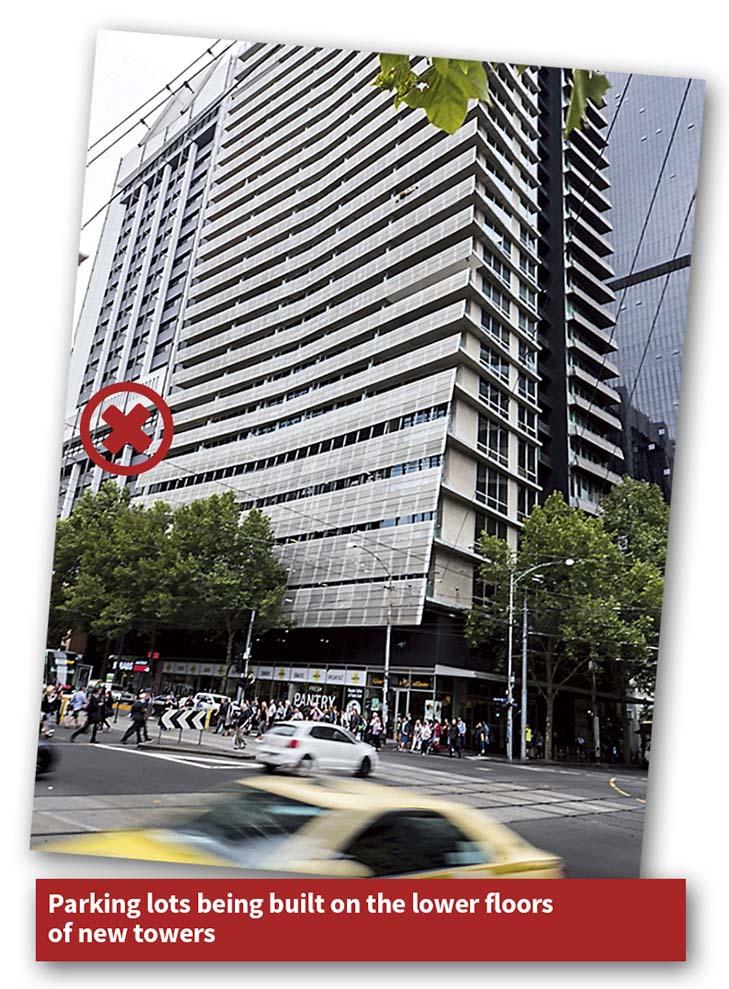 The Age, 15.02.2018
To Reduce Pollution, London Will Outlaw Parking Construction
Khan's goal is to increase the share of trips by foot, bike, or transit from 64 percent to 80 percent over the next 25 years, according to the Times, eliminating 3 million daily car trips.

Streetsblog, 28.11.2017