News & links
STEC allots B7.79bn for Mor Chit project
Value capture - US$250 million (7.79 billion baht) paid by developer for a site next to Mo Chit Skytrain station owned by the Skytrain operator.

Bangkok Post, 12/04/2019
Barcelona's superblocks are a new model for "post-car" urban living
Plans to drastically reduce the motor vehicle network in Barcelona.

Vox, 11/04/2019
In Need of Housing, Barcelona Fines Landlords For Long-Vacant Buildings
"The law the city is using, which gives it scope to fine negligent landlords after two years of leaving a property vacant, has in fact been in place since 2007 (before Colau's election) but wasn't implemented until during her tenure. Since then, the scale of fines demanded has been rising dramatically."

Citylab, 15/03/2019
Welcome to Oslo! NO PARKING.
More and more European cities are effectively banning automobiles from their city centers — and it seems to be working out just fine for local businesses. The cities are "discovering that restoring these historic spaces to their pre-automobile states is as good for tourism, local business, and overall civic contentedness as it is for air quality and a shrinking carbon footprint."

NRDC, 01/02/2019
Why outer suburbs lack inner city's 'third places': a partial defence of the hipster
Fairly obvious, but still interesting article about a 'third place' concept.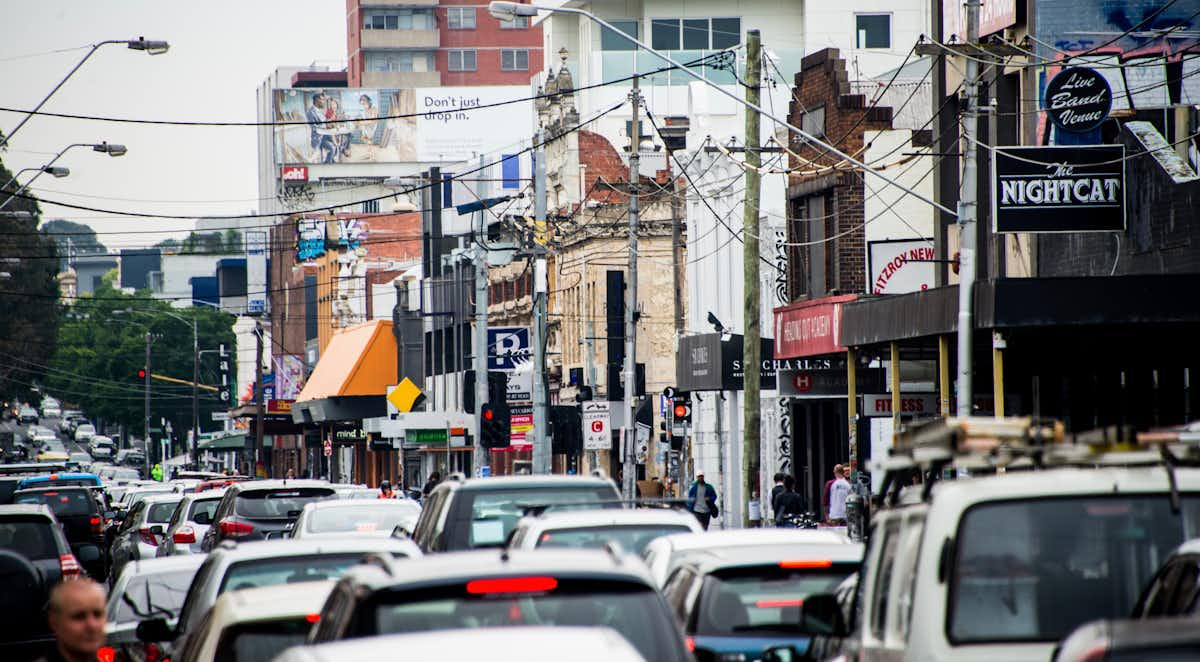 The Conversation, 30/01/2019
Cities on the World Stage: A 'superblock' design that inspires more like it
Superblocks to the rescue? "The Superblock has the potential to address a number of urban priorities, including air quality, noise pollution, public health and social isolation. Barcelona's leadership and ambition with the Superblock is refreshing, and others around the world are taking notice."

opencanada.org, 18/10/2018
A Step-by-Step Guide for Fixing Badly Planned American Cities
Active and thick facades.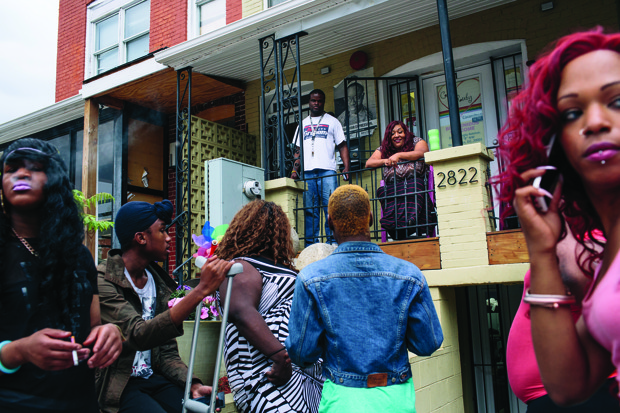 Citylab, 09/10/2018
Robert Venturi: the bad-taste architect who took a sledgehammer to modernism
Robert Venturi, author of one of the 20th Century's best books on architecture, 'Learning from Las Vegas', has died. The Guardian: "Venturi was one of the most influential figures in 20th-century architecture, taking an erudite sledgehammer to the dogmas of modernism and arguing for a world that embraced history, diversity and humour."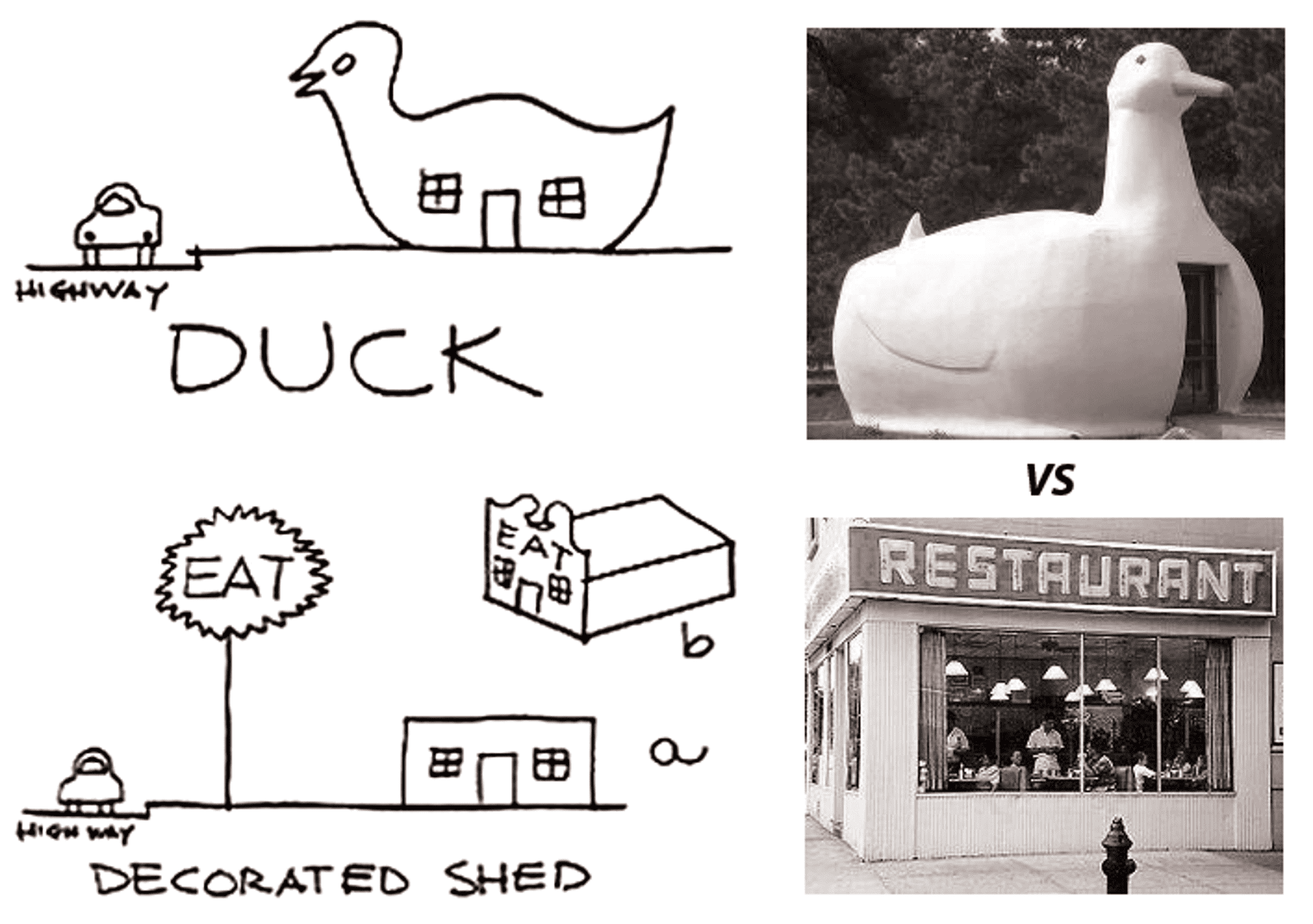 The Guardian, 20/09/2018
College Park is pulling for south metro Atlanta's first transit-based zoning
The proposed new rules detail very specific requirements on such aspects as height of buildings, lot sizes, building materials, facade designs, landscaping, parking and lighting, and also prohibit business types including vehicle sales, pawn shops, adult entertainment and tattoo parlours.

Curbed Atlanta, 04/09/2018
A Once-Maligned Concrete Megastructure in Seoul is Revitalized—Sans Gentrification
A focus on infill and re-use is example for some of the largely abandoned areas in cities like Ji'an, China. "Now, thanks to the Remaking Sewoon Project, which Seoul mayor Park Won-soon spearheaded in 2015, Sewoon Sangga is poised as an adaptive- reuse success story in the city's post–2008 recession efforts to improve walkability, connect communities, and nurture creative growth."

Metropolis, 08/08/2018
Apartment buildings are illegal to build in 73.5% of San Francisco
"Apartment building" is defined to be a building with 3 or more homes. It is illegal to build a building with more than 5 homes in 87% of San Francisco. Many apartment buildings already exist in the red and orange areas but would be illegal to build today.

vadimg (data SF Gov, code Github), 19/07/2018
AMERICA'S UGLY STRIP MALLS WERE CAUSED BY GOVERNMENT REGULATION
Strip malls come from government regulation, not the market: requirements on setbacks, parking, single use, density.

Market Urbanism Report, 28/06/2018
China Seeks to Rein In Ambitious High-Speed Rail Projects
China's top national economic planner has issued guidelines specifying that land around high speed rail stations earmarked for development should not on average exceed 50 hectares, although for a small number of stations, that figure goes to up to 100 ha. The NDRC said that new high-speed railway lines should not lead to the partitioning of cities; stations should be located within, or as near as possible to, central urban areas for convenience of passengers; and buildings should not be ostentatious, grandiose projects. Unfortunately, the horse has bolted and these guidelines probably should have been provided a decade ago.

Caixin, 09/05/2018
The Real Reason Your Local Mall is Failing
"And we should also recognize where our wealth really comes from. It comes from our downtown and our core neighborhoods (those within walking distance of the downtown). It certainly doesn't come from people driving through those places. It doesn't come from people commuting in. It doesn't come from tourists or developers or the potential of land development out on the edge."

Strong Towns, 23/04/2018
Are Houston's Deed Restrictions "Basically Zoning"?
City officials don't regulate zoning, but do regulate lot sizes, setbacks, and parking requirements. They also enforce private deed restrictions.

Market Urbanism, 11/04/2018
San Jose Becomes Fourth California City to Adopt VMT as Metric for Traffic Impacts
San Jose City Council has adopted a new citywide policy that requires new developments to account for the amount of vehicle travel they would produce, rather than just how much they will delay car traffic. And transportation projects that encourage travel by transit, bike, or walking may no longer even have to go through a CEQA analysis for transportation impacts, since it is presumed they will produce fewer vehicles miles traveled.

Streetsblog Cal, 06/03/2018
California's Love of Cars Is Fueling Its Housing Crisis
Adding an above-ground parking spot costs $27,000, just for construction, while an underground space runs around $35,000, according to Donald Shoup in 2014.

Bloomberg, 06/03/2018
Highrise car parks to be banned in drive to improve city streetscapes
Underground car parking would be the only type allowed in most city apartment and office developments, under new rules being considered by Melbourne City Council. Many additional streetscape-improving policies are being planned.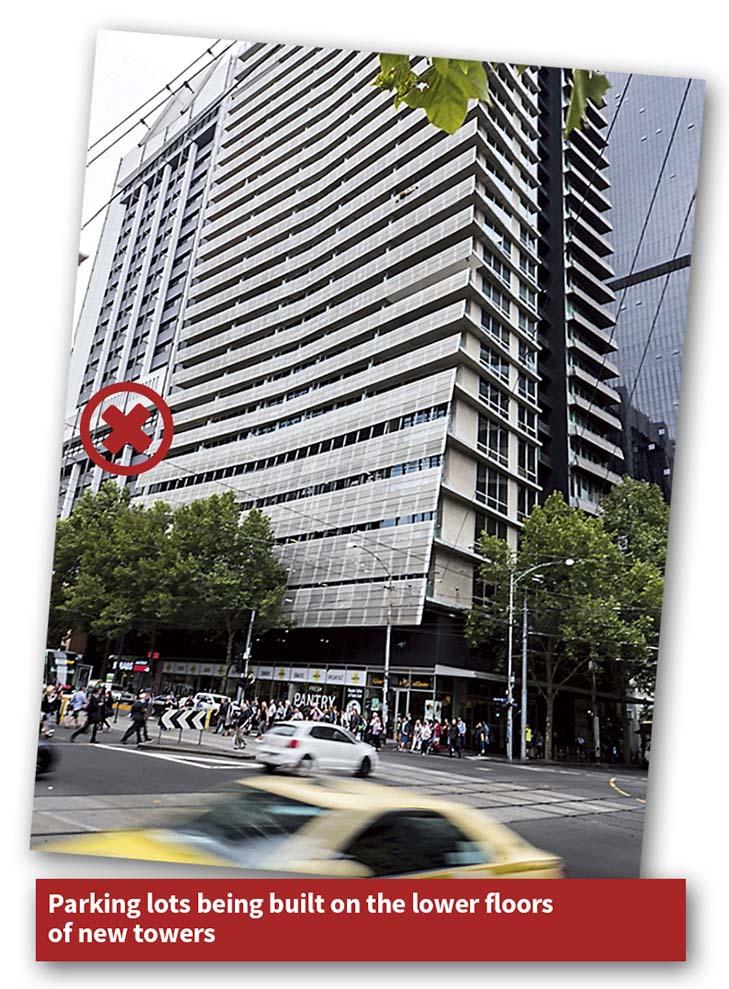 The Age, 15/02/2018
These maps reveal the truth about population density across Europe
Simply dividing the number of people by the land area of a country is not always the best way to understand population density.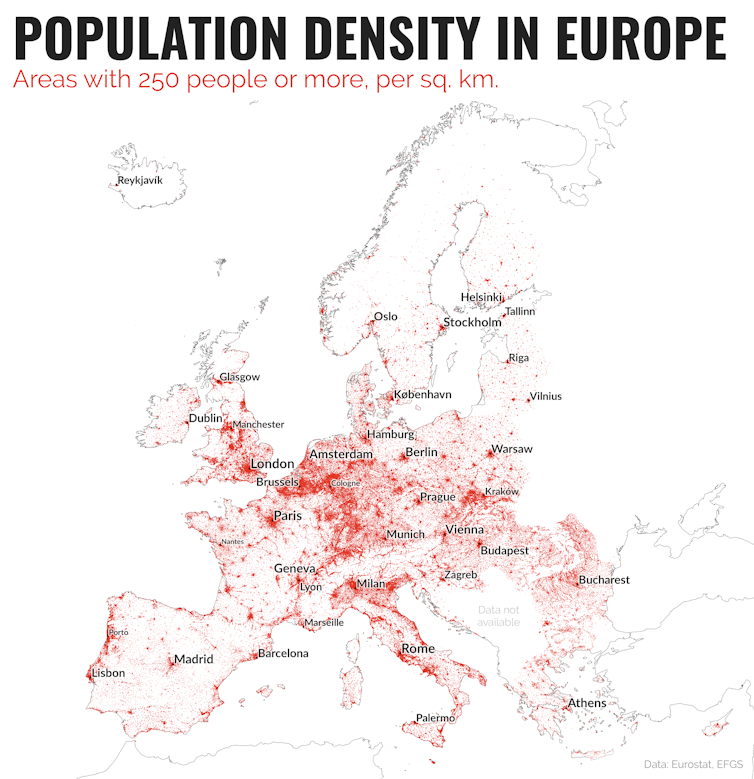 CityMetric, 25/01/2018
Plan To Hike Taxes Near Big Subway Projects
NY State 2019 budget plan would give the Metropolitan Transportation Authority the power to create "transportation improvement subdistricts" in areas where property values would increase because of transit projects.

Patch Media, 23/01/2018