News & links
U.K. Government Boosts Bicycling And Walking With Ambitious £2 Billion Post-Pandemic Plan
Amidst a pandemic of pandemic-related prognostications of future transport trends, an article that focuses on the main point: what infrastructure is being provided? Without boosts to bike and walking facilities, temporary gains may be ephemeral if a Covid-19 vaccine is developed. The UK is providing a model for other cities, allocating 2 billion pounds (USD2.436bn) to walking and cycling. Though it is not actually new funds, but part of a bigger package announced for buses and cycling in February. The £2 billion plan starts with £250 million to enable local authorities to pay for "pop-up" cycling and walking infrastructure to cater for physical distancing during lockdown.

Forbes, 09.05.2020
Europe's Cities Are Making Less Room for Cars After Coronavirus
With limitations on transit density cities are accelerating measures to promote cycling and walking, including downtown pedestrian priority and long-distance cycleways.

Citylab, 22.04.2020
Playing out: Waverley's kids are reclaiming the streets from cars
Districts in one part of Sydney can request road closures for a few hours each week so people can use the streets. It's proven very popular.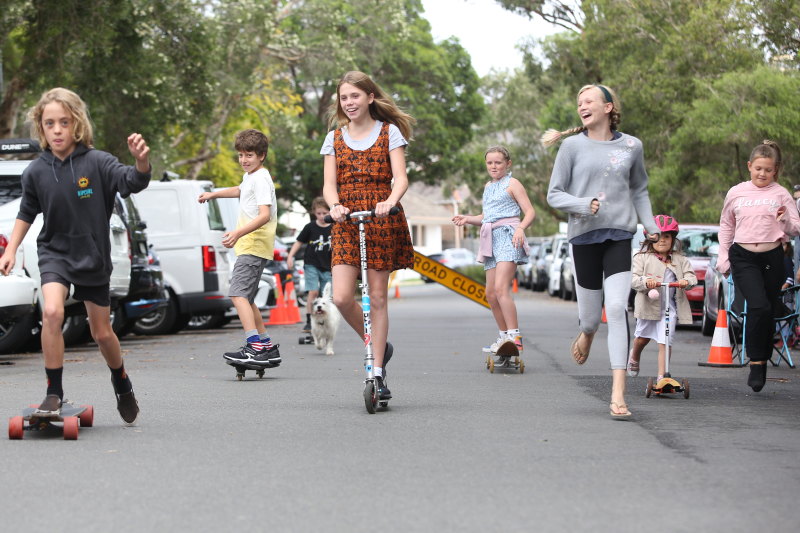 Sydney Morning Herald, 14.03.2020
广州塔南广场要建珠江两岸人行景观桥,串联新中轴线景观节点
Spectular pedestrian bridge to be built in Guangzhou. "人行桥跨中总宽 20米,其中西侧桥面宽6米,东侧桥面宽8米,中部梯道宽6米。整个工程占地面积约15025.9平方米,其中 占河道约9329.6平方米、陆地约5696.3平方米。总投资约19486万元。"

金羊网, 11.03.2020
Cash top-up allows boardwalk along Parramatta River
"Located opposite the ferry wharf in central Parramatta, the three-metre wide boardwalk will be a "river-level path" that will allow pedestrians and cyclists to access the foreshore on the river's northern bank. The project includes stairs from the boardwalk to Stewart and Macarthur streets." Unfortuntately Parramatta is also building an LRT.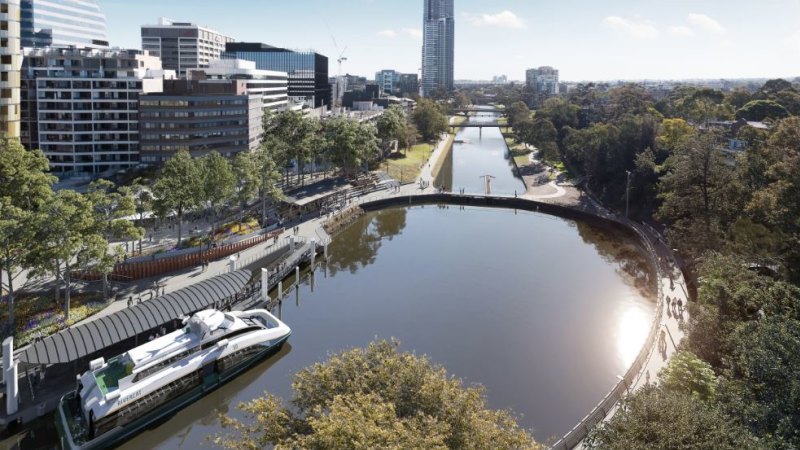 Sydney Morning Herald, 01.03.2020
Estimated car cost as a predictor of driver yielding behaviors for pedestrians
The science is clear: drivers of expensive cars are jerks.

Science Direct, 29.02.2020
Oslo saw zero pedestrian and cyclist deaths in 2019. Here's how the city did it.
"Perhaps most remarkably, no children under 15 died in roadway crashes anywhere in the country of Norway during 2019, which has a population of about 5.3 million."

Curbed, 03.01.2020
Minneapolis' tight rules usher in a new era of window shopping
Window theory and rules.

Minneapolis Post (Minnpost), 11.12.2019
The City That Cycles With the Young, the Old, the Busy and the Dead
"Some 49 percent of all journeys to school and work now transpire by bicycle, according to the city, up from 36 percent a decade ago. When the municipal government recently surveyed Copenhagen's bikers on what inspires them to bike, 55 percent said it was more convenient than the alternatives. Only 16 percent cited environmental benefits."

New York Times, 09.11.2019
E-Bike Craze Continues Unabated in Holland
A survey of 318 dealers suggests half of all new bike sales in Holland are e-bikes.

Bike Europe, 24.10.2019
Sydney's new 65km walking track stretches from Parramatta to Penrith
Ambitious greenway network planning - 65km walking route.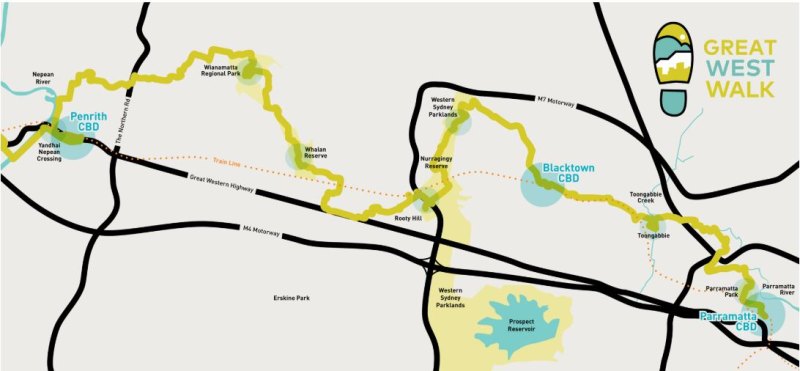 Sydney Morning Herald, 13.10.2019
Pedestrian detection systems don't work very well, AAA finds
Dismal results in all but the least challenging scenarios.

Ars Technica, 08.10.2019
北京首批公务电动自行车投用 解决10公里以内的出行难题
"短途公务出行一直是交通痛点。此次亮相的公务电动自行车,解决的正是10公里以内的公务出行难题,既能保障公务出行的效率和安全,又能降低行政成本。使用者无需缴纳押金,由骑行者所在单位集体购买服务或公务出行卡,个人信息和单位信息经过平台审核后就能正常骑行,目前已与近20个国家部委及单位签约。"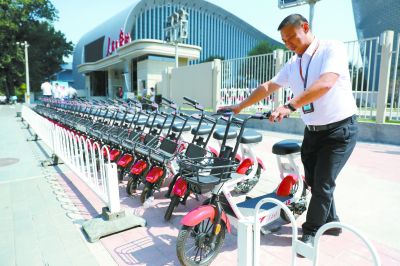 北京日报, 02.09.2019
国务院发文要求取消汽车限购 北京称没接到通知
Cities under pressure to remove car registration restrictions. 国务院发文要求取消汽车限购 北京称没接到通知,买车仍需摇号

经济观察网, 29.08.2019
Skateboarding does not need Games validation, says Hawk
"Skateboarding has so much more to offer young people in terms of self confidence, in terms of identity, in terms of setting their own challenges. And that is not competitive-based."

Reuters, 11.08.2019
'No effective oversight': why the Opal and Mascot Towers cases may be the tip of a very large iceberg
"The design-and-construct model means a developer can get approval to start a project on the basis of partial concept drawings, a builder then tenders for construction and takes over the rest of the design work as construction takes place. Unlike the system which prevailed two or three decades ago, when an architect or clerk of works or engineer would see the whole process through from start to finish, in the design-and-construct model it can be a bit like pass the parcel."

Sydney Morning Herald, 22.06.2019
Airbnb likely removed 31,000 homes from Canada's rental market, study finds
The McGill authors note that frequently rented homes "are still a small fraction of total housing" in any Canadian city. However, listings can be highly concentrated in some neighbourhoods. In parts of Montreal, for instance, one in five homes were listed on Airbnb.

Globe and Mail, 20.06.2019
Tokyo proves that housing shortages are a political choice
"The planning framework that underpins this supply is a simple zoning system that allows by-right development, rather than one that relies on granting planning permission for each individual site. There are only 12 zones, defined according to the maximum nuisance level they allow, ranging from sleepy residential to polluting industrial uses. The key is that pretty much anything can be built, provided it does not exceed the zone's nuisance level – so in areas zoned for high street usages it is possible to convert a hotel into housing and vice versa, but this is not possible in residential only zones."

Citymetric, 31.05.2019
STEC allots B7.79bn for Mor Chit project
Value capture - US$250 million (7.79 billion baht) paid by developer for a site next to Mo Chit Skytrain station owned by the Skytrain operator.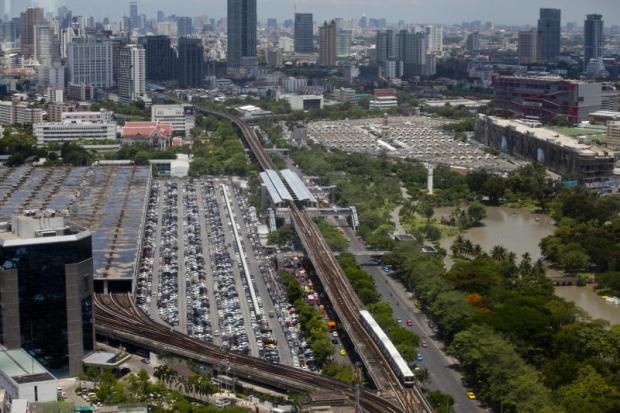 Bangkok Post, 12.04.2019
Barcelona's superblocks are a new model for "post-car" urban living
Plans to drastically reduce the motor vehicle network in Barcelona.

Vox, 11.04.2019