GM says it is 'almost there' on million-mile electric vehicle battery
Current electric vehicle batteries typically last 160,000 to 320,000 km. Reuters reported in early May that Tesla, in partnership with Chinese battery maker CATL, plans to introduce its own million-mile (1.6 million km) battery later this year or early next.

Reuters, 20.05.2020
北京推共享单车免费骑行激励措施 停车入栏方可享优惠
For the first time, a major city actually promoting bike sharing, rather than just focusing on restrictions and controls?

Chinanews.com, 20.05.2020
公交有无座位可提前知 全国首条5G智能调度试点线广州开跑
5G技术具有"高带宽、低延时、大连接"等优势,能助力公交实现客流、视频、调度、安全等信息高速传输、互联互通。

南方都市报, 13.05.2020
Europe's Cities Are Making Less Room for Cars After Coronavirus
With limitations on transit density cities are accelerating measures to promote cycling and walking, including downtown pedestrian priority and long-distance cycleways.

Citylab, 22.04.2020
黄埔中心区将打造15.8公里风雨连廊,五大主题各具特色
黄埔中心区将打造15.8公里的风雨连廊,并作为该区风雨连廊远期规划的样板工程。

广州日报, 16.04.2020
牡丹盛发时 银隆18米"牡丹车"上岗洛阳
18m electric bus from Yinlong.

企业新闻, 13.04.2020
早高峰占用快速公交道,为避摄像头这些违法车闪转腾挪
Lane dividers needed.

腾讯网, 07.04.2020
Playing out: Waverley's kids are reclaiming the streets from cars
Districts in one part of Sydney can request road closures for a few hours each week so people can use the streets. It's proven very popular.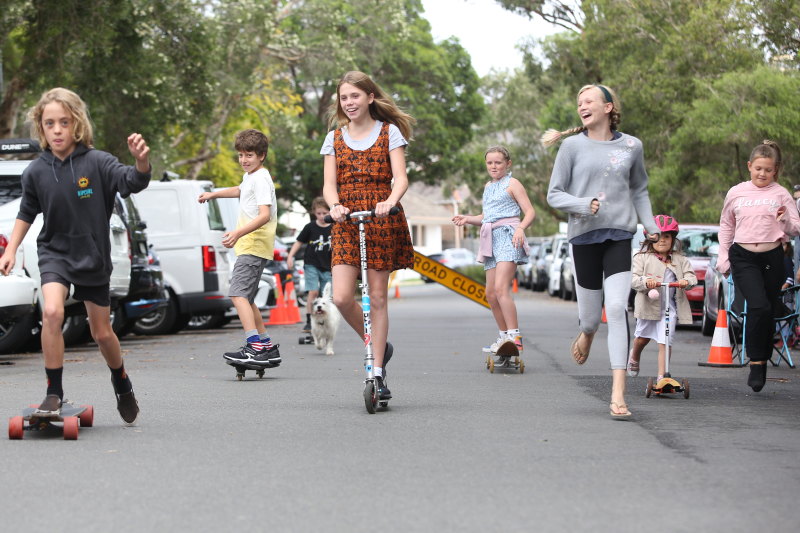 Sydney Morning Herald, 14.03.2020
广州人行过街设施待优化 珠江新城过街连廊上锁成摆设
Critque of pedestrian bridge designs and measures in Guangzhou. "包括珠江新城连廊在内的众多天桥过街设施,与"五佳"仍有距离,特别是需要在增设雨棚和方便市民上下两方面。"

金羊网, 11.03.2020
广州塔南广场要建珠江两岸人行景观桥,串联新中轴线景观节点
Spectular pedestrian bridge to be built in Guangzhou. "人行桥跨中总宽 20米,其中西侧桥面宽6米,东侧桥面宽8米,中部梯道宽6米。整个工程占地面积约15025.9平方米,其中 占河道约9329.6平方米、陆地约5696.3平方米。总投资约19486万元。"

金羊网, 11.03.2020
共享单车再现价格战,借疫情迎二春?
"有专家建议,当下疫情防控与复工复产统筹推进,通勤需要低风险交通工具的支持,共享单车可以作为替代性选择。对于10km以内的通勤距离,骑行是比较安全、健康且高效的选择。"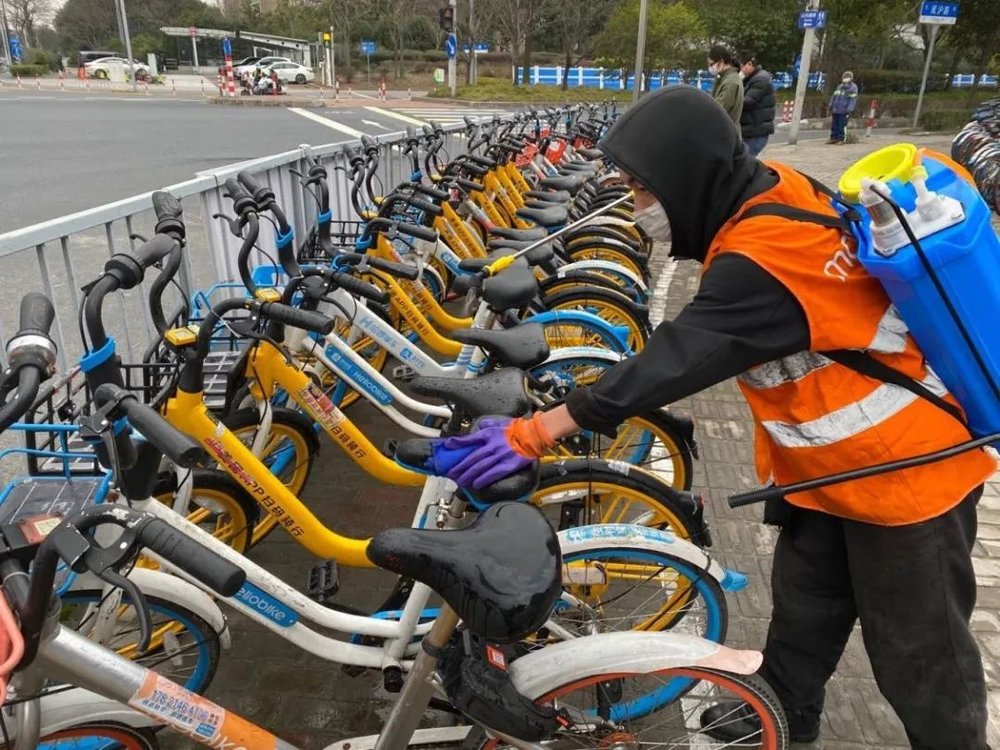 新浪科技(ID:techsina),作者:张俊, 11.03.2020
挣扎中的共享单车,迎来希望的春天
"另哈啰单车骑行数据显示,疫情发生以来,从开关锁距离各城市医院、超市、农贸市场100米内的骑行量统计占比看,武汉市内的出行单车需求相比疫情暴发前均增长5%左右。1月22日-24日期间,武汉市内3公里以上的长程骑行订单呈3倍增长,之后持续保持高位。"

Sina, 05.03.2020
"Parking cash-out" clears the first of two votes unanimously
"The DC Council voted unanimously Tuesday for a bill that would allow employees to "cash-out" free parking offered by their employer. The bill would let employees who receive free parking instead take the value in cash for transit, bicycling, or walking."

Greater Greater Washington, 03.03.2020
Cash top-up allows boardwalk along Parramatta River
"Located opposite the ferry wharf in central Parramatta, the three-metre wide boardwalk will be a "river-level path" that will allow pedestrians and cyclists to access the foreshore on the river's northern bank. The project includes stairs from the boardwalk to Stewart and Macarthur streets." Unfortuntately Parramatta is also building an LRT.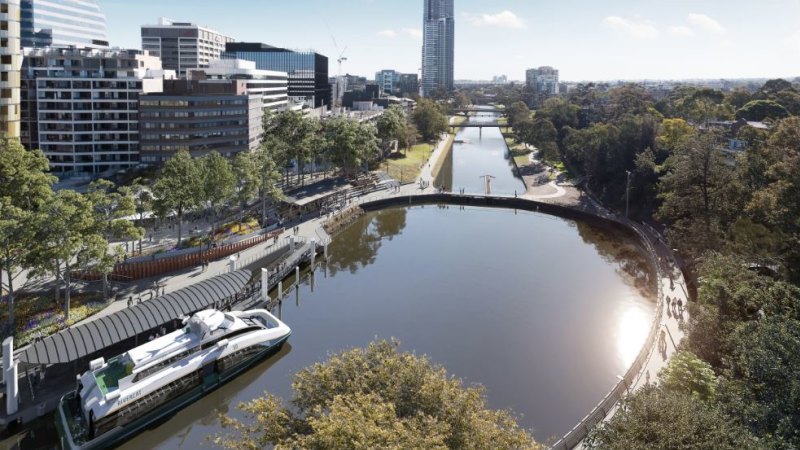 Sydney Morning Herald, 01.03.2020
Estimated car cost as a predictor of driver yielding behaviors for pedestrians
The science is clear: drivers of expensive cars are jerks.

Science Direct, 29.02.2020
Uber and Lyft Are Increasing Emissions, Not Lowering Them
"The report concludes that ride-sharing services could become more climate-friendly by electrifying their fleets, improving the pricing and convenience of pooled rides, and encouraging the use of public transit by providing "first- and last-mile connections" that only replace the part of the journey that a train or bus won't cover."

Slate, 26.02.2020
The stubborn myths of rent and gentrification
Stop worrying about gentrification.

The Week, 19.02.2020
Hyundai Motor halts production at local plants on parts supply disruption
Given China's central role in many supply chains, the coronavirus outbreak is going to impact global supply chains in unexpected ways. This article from Korea provides an early indication of the coming disruptions and impacts. "The production shutdown is due mainly to the inventory shortage of wiring harnesses, which are mostly produced in China."

Korea Herald, 04.02.2020
本市将推出27条"公交走廊"
这27条"公交走廊"当中,有的是已经成型的,有的是即将打造的,包括回龙观地区、长安街、两广路、平安大街等等,拟通过增设公交专用道、大站快车、减少中间设站停靠时间等方式,提高公交运行效率。

北京晚报, 16.01.2020
Oslo saw zero pedestrian and cyclist deaths in 2019. Here's how the city did it.
"Perhaps most remarkably, no children under 15 died in roadway crashes anywhere in the country of Norway during 2019, which has a population of about 5.3 million."

Curbed, 03.01.2020
乘公交不再"盲等",绍兴市区100只新型公交电子站牌即将启用
绍兴市区启用新型多功能公交电子站牌。

绍兴行掌上公交, 11.12.2019
广州北站最新规划出炉:引入7条高铁、城际
A much-improved approach to high-speed railway station planning taking place in Guangzhou North.

Dayoo, 10.12.2019
公交车挤不挤,以后看站台显示屏上的这个"小人"就知道!
"公交99路多个中途站预报屏上的卡通小人图标数量从1到3,分别对应"舒适、适中、拥挤"。这是试点乘车舒适度预报的新技术——基于图像捕捉技术的乘客密度分析。"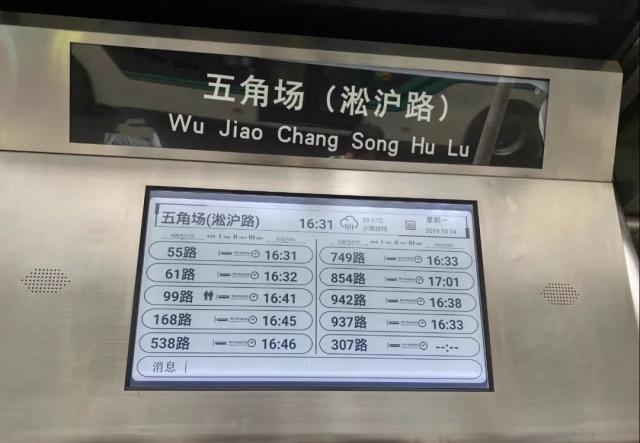 久事公交集团、巴士一公司, 26.11.2019
武汉快速公交(BRT)发展报告
"BRT具有适应性强、造价低、组织灵活等突出优点,对正在快速城市化、机动化的中国城市,具有广泛的适用性,但BRT的发展必须建立在客观理性的功能定位以及科学合理的规划设计之上。总之,作为公交发展供给侧改革的重要抓手和途径之一,BRT公交系统值得在武汉市大力推广,并不断总结经验,形成有自己特色的快速公交模式。"

武汉快速公交, 19.11.2019
深圳给公交车"开绿灯",多个城市实施路口信号公交先行
Tianjin leading the way?

界面新闻, 18.11.2019
"智慧大脑"全面提升CBD交通
"昨天早高峰,记者沿着金桐西路、景华北街、金桐东路、光华路骑行时发现,连续的自行车道畅通无阻,路口车流冲突点位铺上了自行车"红毯",违停车竟也不见了踪影。"交通优化工程最主要的理念就是以人为本、慢行优先。"朝阳区交通委副主任张斌源介绍,CBD西北区的交通治理内容主要包括慢行系统、智慧交通、城市家具三个方面,其中把提升步行、自行车出行环境放在首位。"

北京日报, 09.11.2019
深圳连发5起安全岛事故:完善规划管理、提升防护效果必须跟上趟
深圳今年已经发生了5起车辆失控冲上安全岛的事故,目前深圳市交通运输局正在开展二次过街岛、右转渠化岛功能完善设计方案研究,进一步提高安全性能。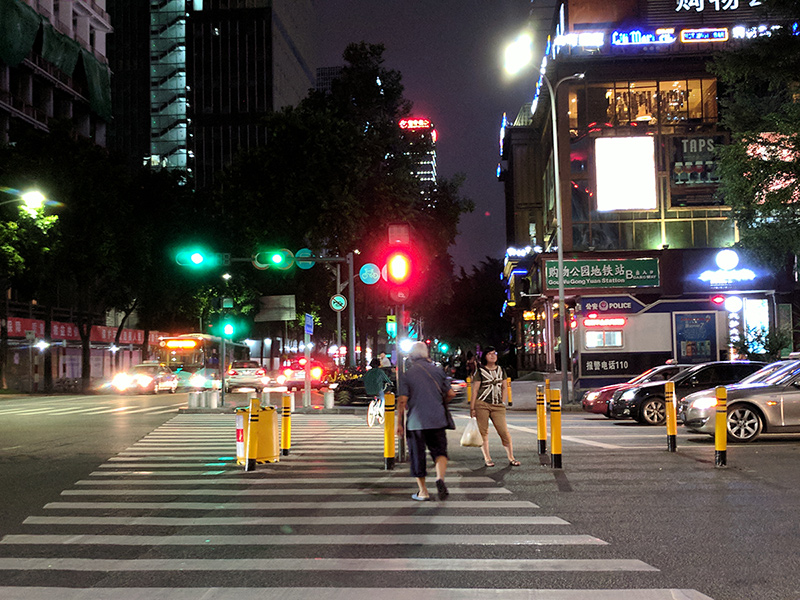 南都记者, 21.10.2019
Sydney's new 65km walking track stretches from Parramatta to Penrith
Ambitious greenway network planning - 65km walking route.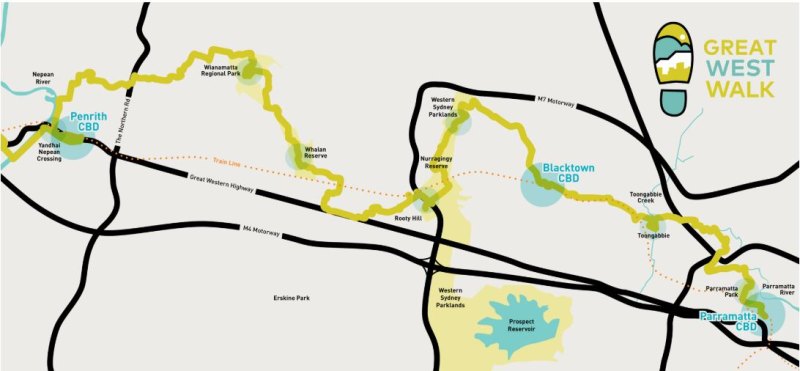 Sydney Morning Herald, 13.10.2019
Street by Street, Amsterdam Is Cutting Cars Out of the Picture
"The tools Amsterdam is using to build its car-free future don't require huge amounts of disruption or cost. Key among these is what the Dutch call a "cut" (knip in Dutch). This involves simply putting up barriers that close off a short strip of a long street; most of the street can still be accessed for deliveries, pick-ups, and drop-offs, but it's no longer good as a route across town."

Citylab, 07.10.2019
广州科学城将建风雨连廊 搭地铁再不怕日晒雨淋
Huangpu District leads the way.

羊城晚报, 26.09.2019
生活高品质!昆山中环内701座公交候车亭全面亮化,每一站都是风景!
Innovative bus stop upgrades in Kunshan

公共交通资讯, 21.09.2019
[重庆]"高铁+上盖物业" 沙坪坝火车站打造成全国第一个商圈高铁TOD(图)
Real high speed rail TOD.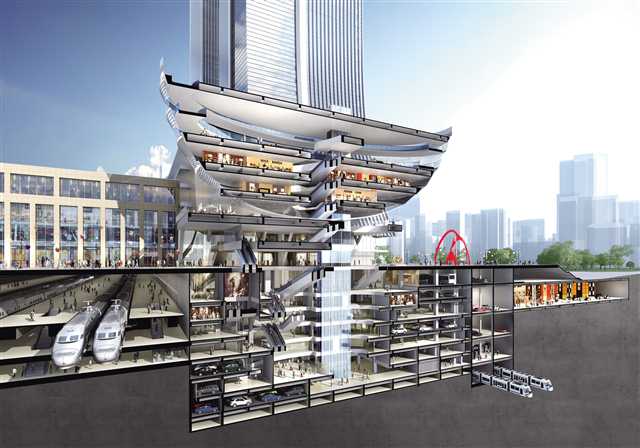 MOT, 10.09.2019
北京发布校园安全新规:学校周边200米为学生安全区域
《规定》明确了在学校周边200米范围内建立学生安全区域,全面加强对校园周边环境秩序的监督管理,明确校园门前100米(校门两侧各50米)禁止停放机动车。

人民日报客户端, 06.09.2019
北京首批公务电动自行车投用 解决10公里以内的出行难题
"短途公务出行一直是交通痛点。此次亮相的公务电动自行车,解决的正是10公里以内的公务出行难题,既能保障公务出行的效率和安全,又能降低行政成本。使用者无需缴纳押金,由骑行者所在单位集体购买服务或公务出行卡,个人信息和单位信息经过平台审核后就能正常骑行,目前已与近20个国家部委及单位签约。"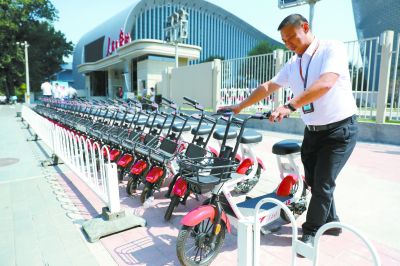 北京日报, 02.09.2019
国务院发文要求取消汽车限购 北京称没接到通知
Cities under pressure to remove car registration restrictions. 国务院发文要求取消汽车限购 北京称没接到通知,买车仍需摇号

经济观察网, 29.08.2019
2019年绿色出行宣传月和公交出行宣传周将于九月开启
"以习近平新时代中国特色社会主义思想为指导,深入贯彻党的十九大精神,按照党中央、国务院关于公交优先、绿色出行等决策部署,以"公交优先、绿色出行"为主题,通过组织开展多样化、富有群众参与性的宣传和体验活动,深入宣传绿色出行的重大意义,全面总结中华人民共和国成立70周年以来各地在推进公交优先、绿色出行、提升城市交通服务等方面取得的成就,广泛动员全社会积极参与到绿色出行行动中,加快推动社会公众形成绿色生活方式的理念和行为准则。"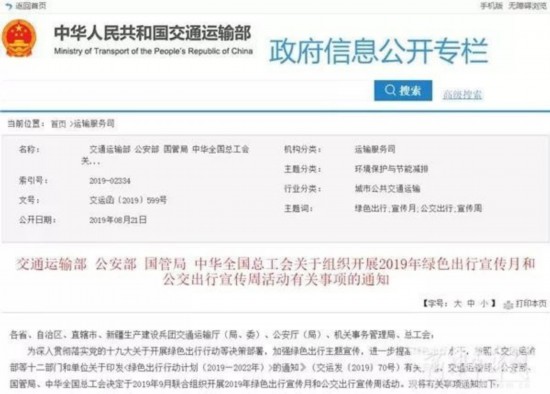 人民网, 27.08.2019
靓到爆!黄埔东路将新增5座人行天桥!效果图抢鲜看
黄埔东路新增5座人行天桥,全部桥宽5.8m、有顶棚,预计2020年底完工。 New bridges in the eastern part of the BRT corridor.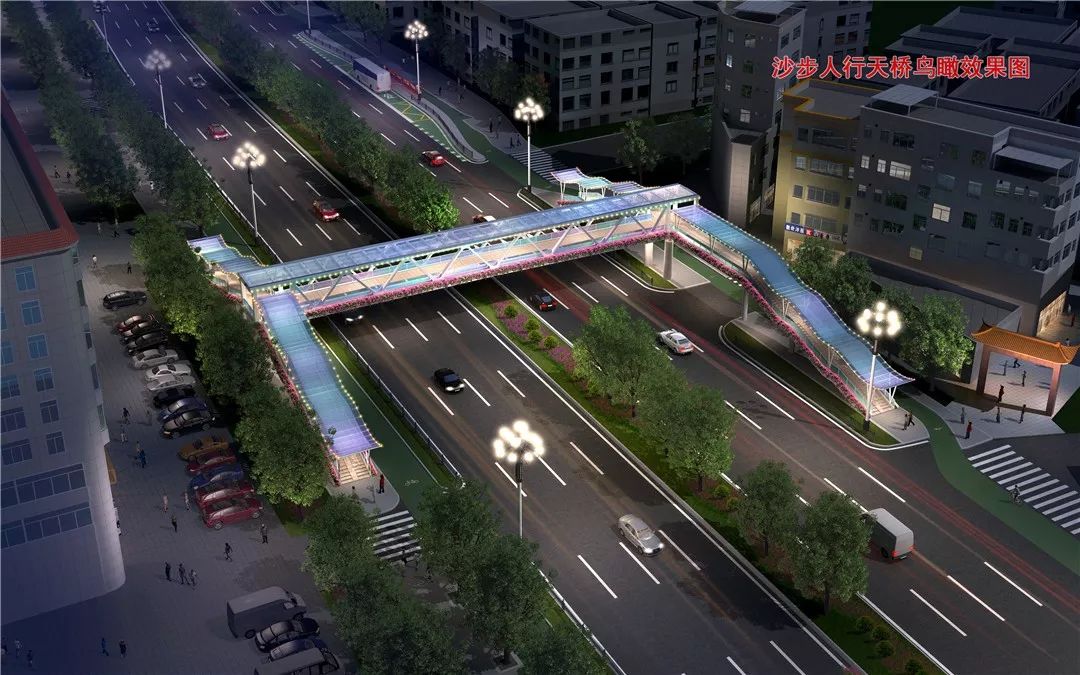 Dayoo, 18.08.2019
番禺广场TOD规划通过审议 4线交会将打造5层地下空间
TOD in Panyu

广州市规划和自然资源局, 10.08.2019
We regret to inform you that scooters aren't actually good for the environment
Just because the scooters themselves don't spew out carbon dioxide, doesn't mean the process of making, charging, and transporting them is emission-free.... Scooters typically produce more emissions than a standard bus with high ridership, an electric moped, an electric bicycle, a regular bicycle, or a good old carbon-free walk.

Vox, 08.08.2019
2019年Q2中国主要城市交通分析报告出炉 2019全国交通便利城市排行榜解读
在全国50个主要城市中,广州交通健康指数最低,为51.83%,相比而言交通处于亚健康状态,其余排行前十城市分别为贵阳、北京、深圳、重庆、西宁、西安、上海、兰州、哈尔滨,TOP10中南北方城市各占一半。

Maigoo, 30.07.2019
Was the Automotive Era a Terrible Mistake?
The age of driving may be merely a cul-de-sac in transportation history.

New Yorker, 22.07.2019
厦首个BRT与地铁换乘站点成功"试水" 换乘客流增600%
该站点实现高品质的无缝衔接,换乘距离由开通前的500米缩短至40米。基于交通大数据分析,平均换乘时间由开通前的13.6分钟缩短至4.6分钟;开通三日轨道文灶站客流量增长12%,换乘客流量增长49%;相比建设前换乘客流量增长600%,从不足250人次/日增长到1500人次/日,充分体现其换乘站的作用。

XMHOUSE消息, 09.07.2019
有新的共享单车骑了!青桔、哈啰即将进入广州街头,能俘获街坊的心吗?
早前,不少市民曾抱怨"共享单车越来越少",如今,这样情况或得到缓解:两家新的共享单车——青桔和哈啰将进入广州街头提供骑行服务。

信息时报记者 卢云龙 潘敬文 , 30.06.2019
北京首条自行车专用路开通2周:有抽烟违停等现象
Extremely annoying complaints by a whinging reporter about the varied ways people enjoy a new bike-only roadway, but an excellent new development in Beijing if done as part of a wider network.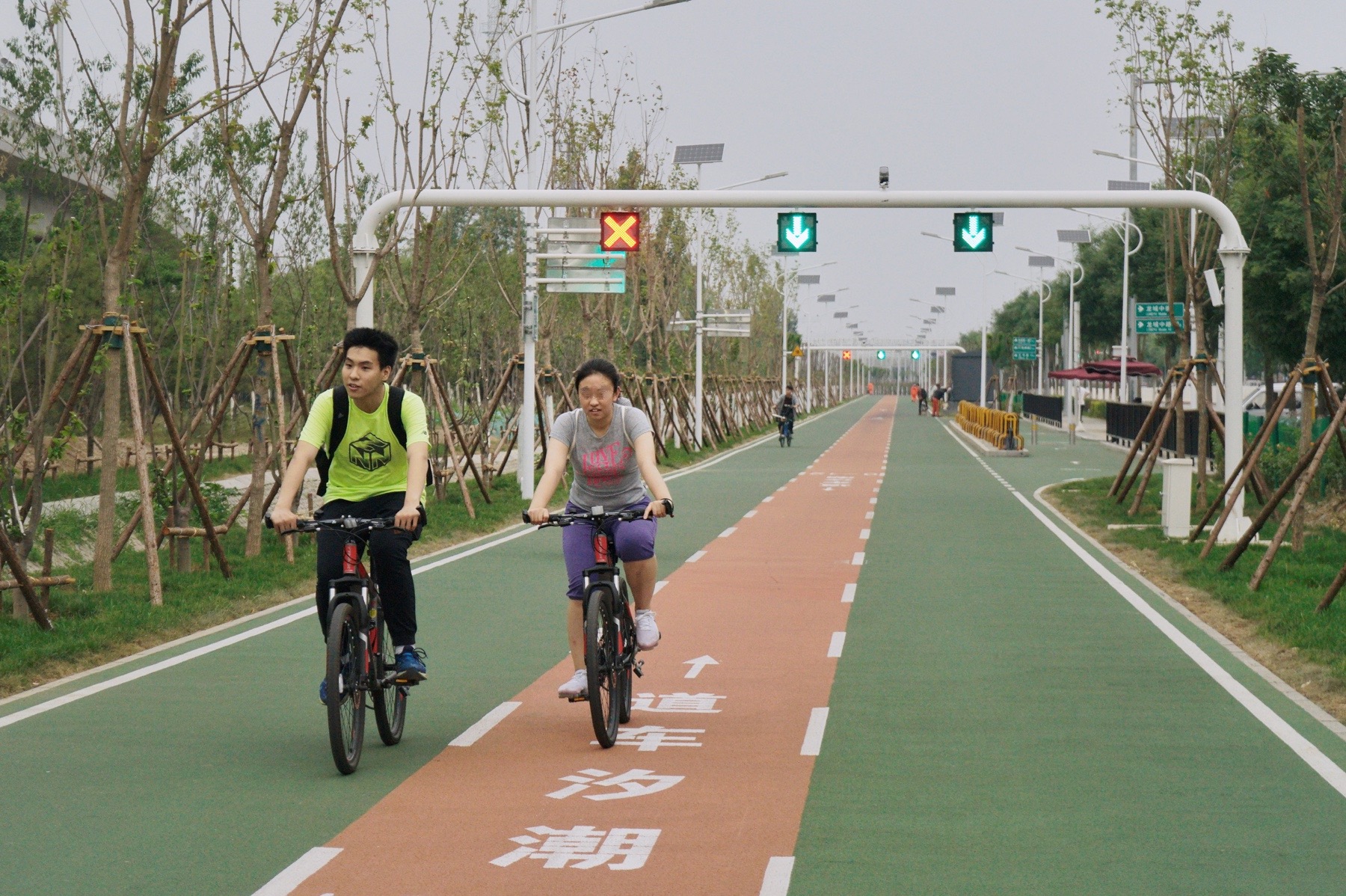 Sina.cn, 13.06.2019
Taking a city's pulse with moveable sensors
A small number of taxis can circulate over a one-third of a city in a day, and a slightly larger number can reach half the city, but after that, a much bigger fleet is needed. "The practical side of the study is that city planners and policymakers, among others, now potentially have a more concrete idea about the investment needed for certain levels of mobile sensing, as well as the extent of the results they would likely obtain."

MIT News, 11.06.2019
多部门关于印发绿色出行行动计划(2019—2022年)的通知
以习近平新时代中国特色社会主义思想为指导,贯彻落实党中央、国务院决策部署,切实推进绿色出行发展,坚持公共交通优先发展,努力建设绿色出行友好环境、增加绿色出行方式吸引力、增强公众绿色出行意识,进一步提高城市绿色出行水平。到2022年,初步建成布局合理、生态友好、清洁低碳、集约高效的绿色出行服务体系,绿色出行环境明显改善,公共交通服务品质显著提高、在公众出行中的主体地位基本确立,绿色出行装备水平明显提升,人民群众对选择绿色出行的认同感、获得感和幸福感持续加强。

交通运输部网站, 03.06.2019
​广州天河一天桥才启用不到2年就要拆,怎么回事?


羊城晚报, 22.05.2019
Hanoi BRT project faces failure
Writing on the wall for the Hanoi BRT

VOV, 13.05.2019
中新知识城建成广州首个风雨连廊系统 防日晒雨淋


金羊网, 10.05.2019
广州BRT获中国土木工程领域科技创新最高奖
近日,由广州市政总院设计建设的"广州市中山大道快速公交(BRT)试验线工程"(以下简称广州BRT),获得第十六届中国土木工程詹天佑奖。这是广州BRT继"世界可持续交通奖""联合国应对气候变化灯塔奖"等国际大奖后,又一次揽获的重量级荣誉。

羊城晚报, 18.04.2019
深圳湾口岸人行天桥建成使用 成南山区第一长天桥 设14部电梯
4月12日深圳湾人行天桥开放使用。天桥全长310米,宽6米,设置梯道5处。

深圳新闻网, 15.04.2019
STEC allots B7.79bn for Mor Chit project
Value capture - US$250 million (7.79 billion baht) paid by developer for a site next to Mo Chit Skytrain station owned by the Skytrain operator.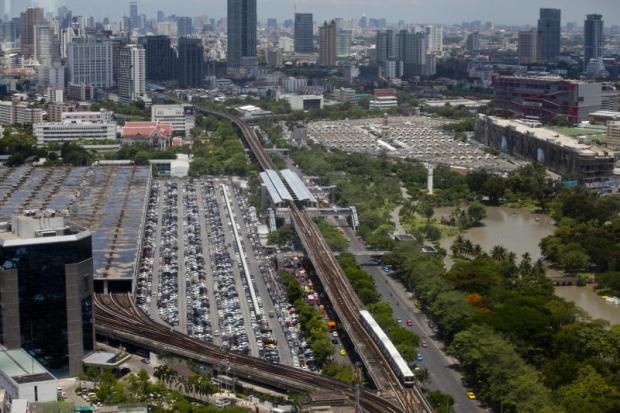 Bangkok Post, 12.04.2019
Ford CEO says the company 'overestimated' self-driving cars
"Following years of hype and billions of dollars in investment, some other companies are admitting that expectations for self-driving cars were perhaps too high."

Bloomberg, 11.04.2019
Barcelona's superblocks are a new model for "post-car" urban living
Plans to drastically reduce the motor vehicle network in Barcelona.

Vox, 11.04.2019
广州规划独立路权的自行车及步行路径
广州市规划和自然资源局委托相关企业对城市总体规划及总规层面的专项规划——广州市建设儿童友好型城市规划导则(以下简称"规划")进行公开招标采购。招标文件要求,要建设安全的出行路径。制定安全、连续的步行和非机动车出行空间,对接相关部门和慢行系统的规划,划定独立路权、连续安全的自行车及步行路径,保障儿童到学校和活动场地的出行安全。

China UTC / 南方网, 10.04.2019
纽约市拟征交通拥堵费 所征费用将补贴地铁系统
纽约市定于2020年12月31日以后开始征收拥堵费。电子收费装置将安装在第60街以南的曼哈顿中城区周边。上述计划一旦实施,纽约将是首座引入交通拥堵收费系统的美国城市。英国首都伦敦、瑞典首都斯德哥尔摩和新加坡等地已经开征拥堵费。伦敦市政府2003年开始向所有进入市中心的车辆征收拥堵费,2017年10月开始向尾气排放不达标的老旧机动车额外征税,希望借助这种方式改善市区空气质量。

Xinhua, 02.04.2019
成都市规划院携手摩拜,用骑行大数据研究慢行系统设计
近日,成都市规划设计研究院与北京摩拜科技有限公司签订了战略合作协议,将围绕共享单车停放管控、接驳公共交通、资源合理投放等热点问题进行研究,给成都市慢行系统优化和城市品质提升提供一个"更优解"。Let's see the results. Will measures be devised and implemented based on this data?

红星新闻, 19.03.2019
上海久事公交今年将实现墨水屏电子站牌全覆盖
"今年以来,上海久事公交集团加快了在本市公交预报信息屏安装新型墨水屏的力度,白底黑字更醒目,公交到站时间更准确,给市民带来了更多智能化公交新体验,极大方便了日常出行。"

上海久事, 15.03.2019
2019年郑州将开通4条地铁线 开建6条快速公交线
郑州将于2019年开工建设6条快速公交线路、16条常规公交专用道和28处公交场站。在重点领域治理上,加快新能源汽车推广,确保2020年实现市区内所有公交车全部更新为新能源车,基本实现市区出租汽车纯电动化目标。City centre access?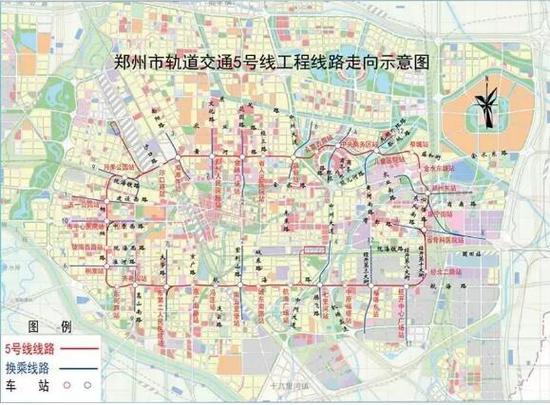 中原网, 08.03.2019
Economic benefits of walking and cycling
The latest evidence, research and findings on the economic benefits of walking and cycling, showcasing studies developed by Transport for London and other organisations.

Transport for London, 19.02.2019
Welcome to Oslo! NO PARKING.
More and more European cities are effectively banning automobiles from their city centers — and it seems to be working out just fine for local businesses. The cities are "discovering that restoring these historic spaces to their pre-automobile states is as good for tourism, local business, and overall civic contentedness as it is for air quality and a shrinking carbon footprint."

NRDC, 01.02.2019
谨防高铁灰犀牛
世界最大规模的中国高铁网络和过低的高铁运输密度(运输收入)预示着重大金融风险。继续进行的大规模高铁建设将给中铁总和地方政府造成更加巨大的债务负担,进而成为撞击中国经济的灰犀牛

Caixin, 28.01.2019
What happened when Oslo decided to make its downtown basically car-free?
It was a huge success: Parking spots are now bike lanes, transit is fast and easy, and the streets (and local businesses) are full of people. To help support the shift, the city made "massive improvements in public transport and making cycling safe and comfortable," says Rune Gjøs, Oslo's head of cycling.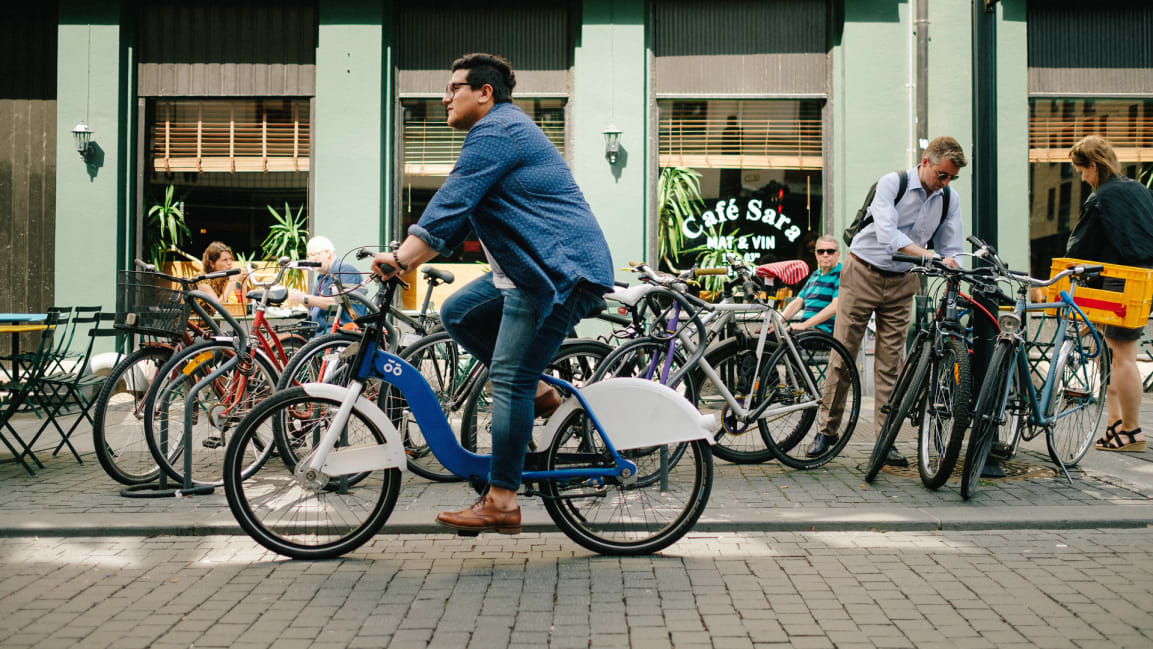 Fast Company, 24.01.2019
The Transcendent Incompetence of the L Train Fiasco
Fascinating case study of how projects can move forward with no-one actually questioning anything. This is an issue with many BRT projects. "In all walks of life — engineering, politics, transportation — there is a fine line between the earned wisdom of experience and the toxic self-regard of a credentialed rut."

New York Times, 12.01.2019
Shenzhen's silent revolution: world's first fully electric bus fleet quietens Chinese megacity
Interesting though uncritical take on bus fleet electrification in Shenzhen, headlining the noise reduction benefits. Bus frequency is very high even in off-peak periods, with near empty electric buses ubiquitous in off-peak periods, providing an impressive level of passenger service. However, Shenzhen still does not manage to provide any real-time information on bus arrivals at bus stops, and the city does not provide any significant on-street bus priority anywhere, and the benefits of high bus frequency have nothing to do with electrification. The article does clear up one mystery: why such extremely high off-peak frequency even where buses are near empty? Evidently a large subsidy requires buses to meet operational-km targets. Our proposal for Shenzhen's next step forward for its 100% electric bus fleet? Implement BRT or meaningful bus priority and provide real-time bus arrival information for passengers at bus stops.

Guardian, 12.12.2018
Scooter Companies vs. the Regulators
Regulators vs dockless mobility: it's what drove Mobike and Ofo into the ground in Guangzhou, and the experience is also familiar in the US.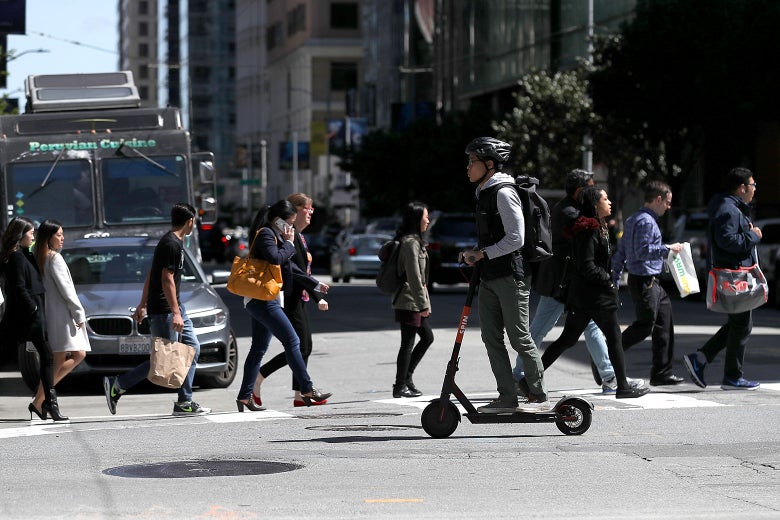 Slate, 12.12.2018
Sydney's new 80km walk to be most spectacular in the world
"It was an act of imagination to have Sydneysiders understand the scale of public land around the harbour. The idea that you can walk from Bondi to Manly is a reality now". The multi-day walk would become a "major tourist attraction". It would be as good if not better than the world's great walking trails including North America's Appalachian Trail, the Camino de Santiago in France and Spain, and Cinque Terra in Italy. Together with federal and state government agencies, six related mayors agreed to link existing coastal and harbour-side walking tracks and paths, and erect consistent signs and directions. About 60 km of the trail is on public land. The rest will be on footpaths, including near Point Piper, Darling Point and Potts Point.

Sydney Morning Herald, 26.11.2018
河北沧州为改善空气质量 政府买单请市民免费坐公交
为切实改善空气质量,缓解城市交通压力,河北省沧州市决定请市民免费乘坐公交车,自2018年11月15日起至2019年3月15日,沧州市区内所有公交车免费乘坐。

新浪新闻, 16.11.2018
Milking Scooters for Cash Helps Cities Build for the Future
"In Austin, officials are charging companies $100 a bike or scooter during its experimental phase, and could raise tens of thousands annually. Mobility startups operating in Santa Monica, California, have shelled out a $20,000 each for the right to operate, plus $130 per each device on the street, plus $1 per device per day for the privilege of parking on the public sidewalk. (That last charge is modeled off the way the city charges restaurants for outdoor dining.) Participants' in Los Angeles' soon-to-launch scooter and bike program will have a similar setup. Portland, Oregon, meanwhile, is charging the companies operating there a 25-cent per trip fee."

Wired, 06.11.2018
Cities on the World Stage: A 'superblock' design that inspires more like it
Superblocks to the rescue? "The Superblock has the potential to address a number of urban priorities, including air quality, noise pollution, public health and social isolation. Barcelona's leadership and ambition with the Superblock is refreshing, and others around the world are taking notice."

opencanada.org, 18.10.2018
4315公里车道!成都将打造"9廊27线216片"自行车网络
成都正在打造"轨道+公交+慢行"绿色交通体系,未来成都将打造 "9廊27线216片"自行车网络,规划自行车道共计4315公里。"9廊"为自行车专用道网络,规划里程共计300公里。"27线"为自行车主通道,规划里程共计468公里。"216片"为自行车优先道 网络,规划里程共计885公里。

China UTC, 30.09.2018
Robert Venturi: the bad-taste architect who took a sledgehammer to modernism
Robert Venturi, author of one of the 20th Century's best books on architecture, 'Learning from Las Vegas', has died. The Guardian: "Venturi was one of the most influential figures in 20th-century architecture, taking an erudite sledgehammer to the dogmas of modernism and arguing for a world that embraced history, diversity and humour."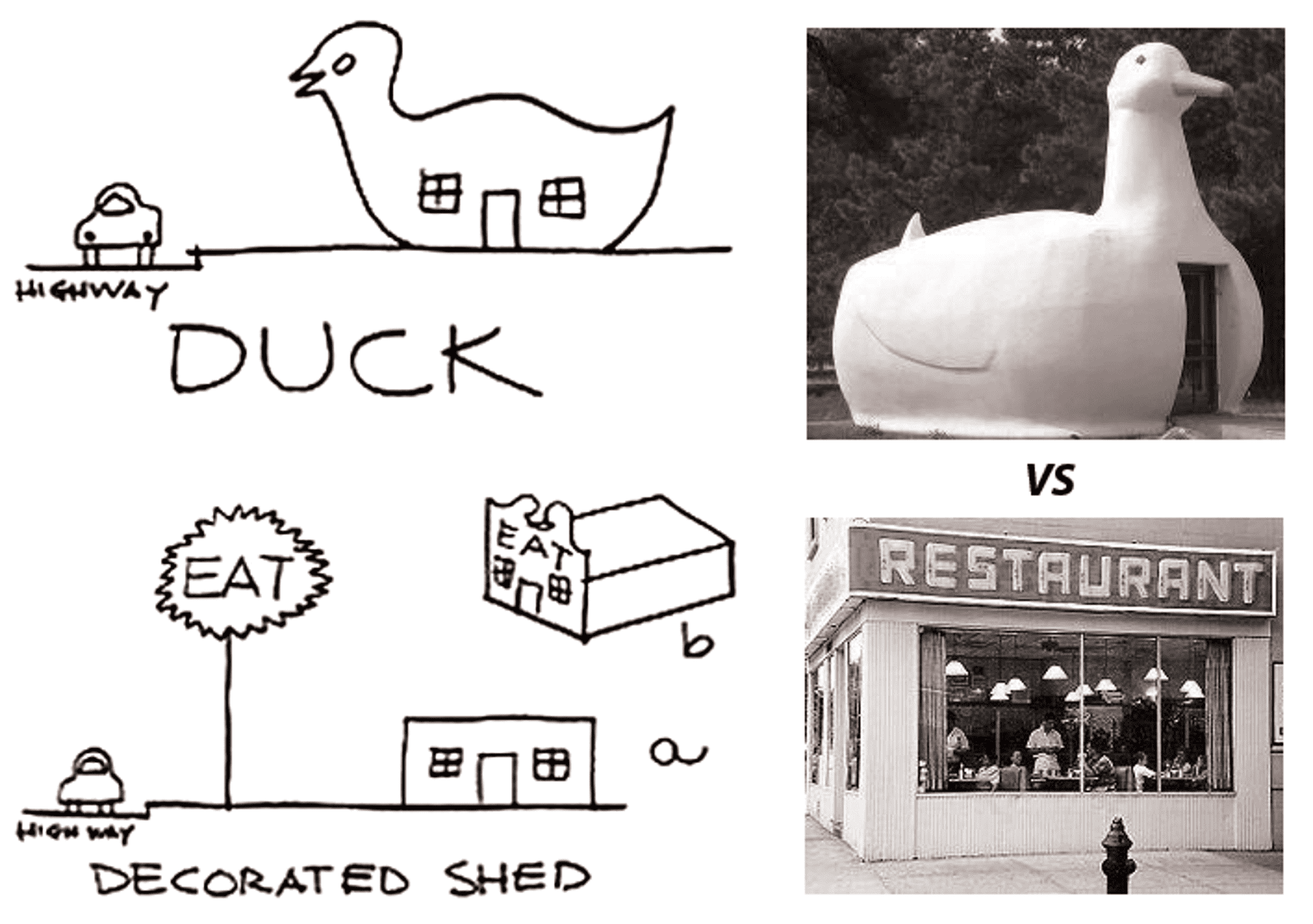 The Guardian, 20.09.2018
Induced Demand
The complex sets of inputs required for quantifying induced demand—including local economic and demographic conditions, the quality and availability of alternative transportation options, and the decision-making processes of thousands of individual actors—leave plenty of room for interpretation.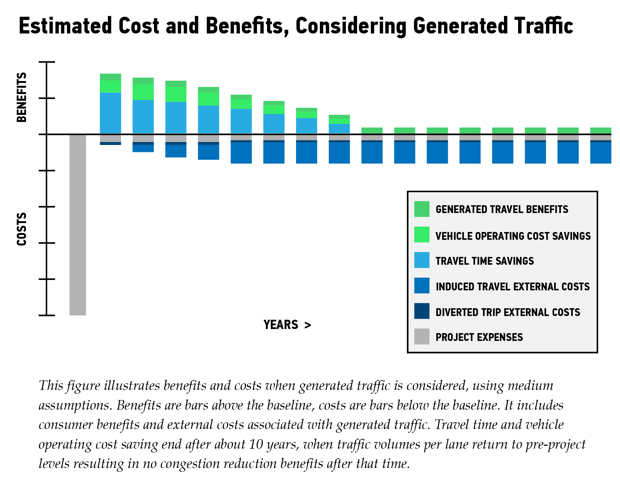 Citylab, 06.09.2018
石家庄市首条公交BRT计划年内开工
石家庄拟建设BRT系统,计划年内正式开工。首条快速公交BRT 1号线将选址石家庄市东西向主轴槐安路,全长约27公里。

www.hebnews.cn, 15.08.2018
See No Evil
An article explaining the robustness of supply chains. 'Tributaries' rather than 'chains'. ... "In some sense all gold is the same, so you just buy the cheapest gold you can get. But if you look at it in another way, it matters how it was mined and transported. And then all of the sudden, every piece of gold is a little bit different."

Miriam Posner, Logic Magazine, 11.08.2018
A Once-Maligned Concrete Megastructure in Seoul is Revitalized—Sans Gentrification
A focus on infill and re-use is example for some of the largely abandoned areas in cities like Ji'an, China. "Now, thanks to the Remaking Sewoon Project, which Seoul mayor Park Won-soon spearheaded in 2015, Sewoon Sangga is poised as an adaptive- reuse success story in the city's post–2008 recession efforts to improve walkability, connect communities, and nurture creative growth."

Metropolis, 08.08.2018
Secret document warns vision for Sydney's light rail ignored realities
A 'Lessons for Light Rail' report says the project for a light rail from Sydney's CBD to the eastern suburbs should have had a more detailed design process with a longer evaluation and negotiation period. The report notes that "Visions were promoted before understanding the real constraints of the project - the underground utilities and drainage."

SMH, 05.08.2018
人工智能系统进入上海公交,智慧站牌呼之欲出
智慧公交站牌包含三大模块:公交动态信息发布大屏、乘客互动查询触摸屏、便民援助服务终端。能实时发布各条公交线路的站点、下一班公交车预计到站时间、未来几班公交车的载客人数等实用信息,还能识别上车人数和下车人数。

bus-info.cn, 27.07.2018
China made solar panels cheap. Now it's doing the same for electric buses.
"Battery electric buses are still a nascent technology; they haven't hit the steep upward slope of the S-curve yet. For city and county authorities, the decision between BEBs and diesel or natural gas buses is still agonizingly difficult, involving considerations about infrastructure, interoperability, lock-in, and lifecycle analysis that are new to many of them. So the market needs a kick in the pants to really get moving. And it looks like China is providing it."

Vox, 24.07.2018
高德地图:2018Q2中国主要城市交通分析报告
2018Q2老牌堵城北京重回榜首,广州紧随其后 根据高德地图交通大数据监测的100个主要城市结果显示,本季北京高峰拥堵延时指数2.095,广州高峰延时指数2.030,分别位于榜单第一、二位。北京本季高峰平均车速22.4km/h,广州车速22.60km/h,从车速运行最慢城市榜来看北京排第9,广州排第11。重庆、哈尔滨、银川、上海指数在1.90以上位于第二阶梯,济南、贵阳、珠海、长春高峰拥堵延时指数小于1.90,位于第三阶梯。

Useit, 20.07.2018
Apartment buildings are illegal to build in 73.5% of San Francisco
"Apartment building" is defined to be a building with 3 or more homes. It is illegal to build a building with more than 5 homes in 87% of San Francisco. Many apartment buildings already exist in the red and orange areas but would be illegal to build today.

vadimg (data SF Gov, code Github), 19.07.2018
厦门启动全国首个商用级5G技术 BRT将实现智能辅助驾驶
六月底厦门BRT将启动实施5G技术改造,最快今年年底,厦门BRT将实现L2级别的智能辅助驾驶,不仅驾驶员实现"减负",公交车还可实现精准停靠,且行驶更加安全。

中规院交通院, 15.06.2018
Madrid Takes Its Car Ban to the Next Level
Following an announcement this week, the Spanish capital confirmed that, starting in November, all non-resident vehicles will be barred from a zone that covers the entirety of Madrid's center. The only vehicles that will be allowed in this zone are cars that belong to residents who live there, zero-emissions delivery vehicles, taxis, and public transit.

Citylab, 24.05.2018
Chicago Parking Meter Lease Slow-Motion Train Wreck Only Has 65 More Years to Go
Chicago's parking meter system raked in $134.2 million last year, putting private investors on pace to recoup their entire $1.16 billion investment by 2021 with 62 years to go in the lease, the latest annual audit shows. Chicago has converted what used to be $23.8 million in annual revenues for the city and turned it into a $21.7 million expense.

Urbanophile, 17.05.2018
发改委:中小城市不宜过高预估高铁带动作用 盲目造城
China's top national economic planner has issued guidelines specifying that land around high speed rail stations earmarked for development should not on average exceed 50 hectares, although for a small number of stations, that figure goes to up to 100 ha. The NDRC said that new high-speed railway lines should not lead to the partitioning of cities; stations should be located within, or as near as possible to, central urban areas for convenience of passengers; and buildings should not be ostentatious, grandiose projects. Unfortunately, the horse has bolted and these guidelines probably should have been provided a decade ago.

财新网, 09.05.2018
Electric Buses Are Hurting the Oil Industry
China had about 99 percent of the 385,000 electric buses on the roads worldwide in 2017, accounting for 17 percent of the country's entire fleet. Every five weeks, Chinese cities add 9,500 of the zero-emissions transporters—the equivalent of London's entire working fleet, according Bloomberg New Energy Finance. For every 1,000 battery-powered buses on the road, about 500 barrels a day of diesel fuel will be displaced from the market.

Bloomberg, 24.04.2018
广州市停车场条例
广州停车新条例将从2018年10月1日起实施。道路停车届时恢复收费,采用阶梯标准并实行信息化管理。同时根据道路交通运行情况和停车需求变化动态调整泊位设置。

广州市人大常委会机关信息化办公室, 23.04.2018
The Real Reason Your Local Mall is Failing
"And we should also recognize where our wealth really comes from. It comes from our downtown and our core neighborhoods (those within walking distance of the downtown). It certainly doesn't come from people driving through those places. It doesn't come from people commuting in. It doesn't come from tourists or developers or the potential of land development out on the edge."

Strong Towns, 23.04.2018
THE DISGRACEFUL DOCKLESS DRAMA: WHAT DOCKLESS BIKES/SCOOTERS ARE EXPOSING
"For the first time, scooters and bikes, the absolute rockstars of urban mobility, have started coming close to enjoying a similar user experience as cars: the convenient user experience of go anywhere, park anywhere. If cities allow and mandate that we be able to park cars everywhere, why shouldn't bikes have the same convenience? Especially considering they require 10 times less space than cars and offer enormous efficiency, environmental, cost, and health benefits."

Have A Go, 18.04.2018
The Strange Beauty Of Brutalist Architecture, Mid-Demolition
The average age of a building being demolished in the 1950s was 111 years [...] By the early 2000s, the age was down to 60 years. That number seems to still be dropping: another study pegged the age of some demolished buildings at less than 50 years.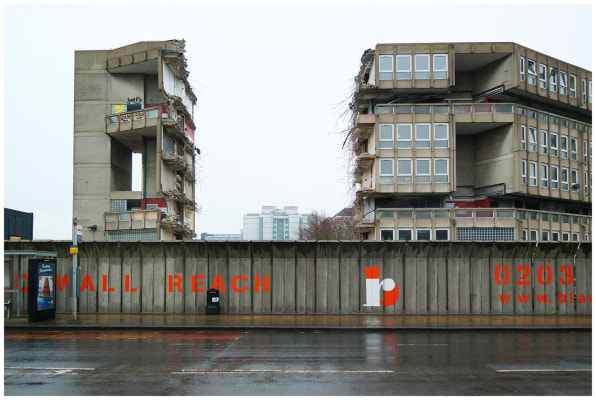 co.design, 11.04.2018
Transit retail hitting the mark as train stations multiply
"Transit hubs, like hospitals and airports, are the new frontiers for retailers... Sydney Metro Northwest are planning to deliver retail offerings that are station specific and complementary to the broader newly created station precinct and retail already on offer in the immediate area."

Sydney Morning Herald, 07.04.2018
北京市严控核心区、副中心机动车保有量
北京市第十五届人大常委会第三次会议30日表决通过《北京市机动车停车条例》。条例要求,严控首都功能核心区、城市副中心机动车保有量;逐步建立居住停车区域认证机制;中心城区范围内的经营性停车设施,应当24小时开放。

财经网 Caijing, 02.04.2018
无惧零下47℃极寒低温 比亚迪纯电动客车勇战海拉尔
自今年1月始,受到强冷空气超强待机的影响,海拉尔最低气温突破零下47℃,逼近历史最低值,开启"极寒模式"。在如此极端严寒的环境下,比亚迪K8纯电动客车及部分新车型自去年12月驶入海拉尔,开启为期约100天的高寒强化测试,在-10℃至-50℃低温环境下挑战纯电动客车全天候及各种路况下的产品可靠性和安全性。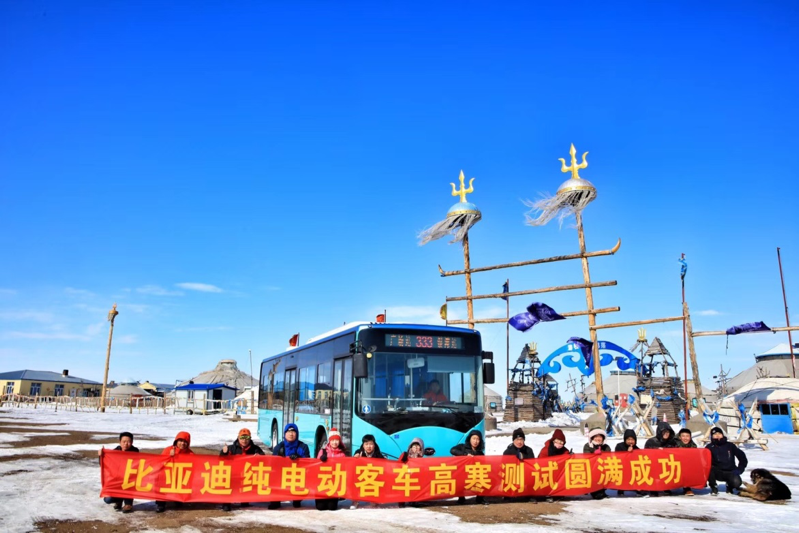 EV视界, 16.03.2018
Paris Offers Sweet Incentives to Ditch Your Car for a Bike
The city will reimburse residents who buy e-bikes and cargo bikes by up to €600. A better bet for cities than massive electric car subsidies that do nothing to address congestion issues?

Bicycling, 07.03.2018
California's Love of Cars Is Fueling Its Housing Crisis
Adding an above-ground parking spot costs $27,000, just for construction, while an underground space runs around $35,000, according to Donald Shoup in 2014.

Bloomberg, 06.03.2018
Highrise car parks to be banned in drive to improve city streetscapes
Underground car parking would be the only type allowed in most city apartment and office developments, under new rules being considered by Melbourne City Council. Many additional streetscape-improving policies are being planned.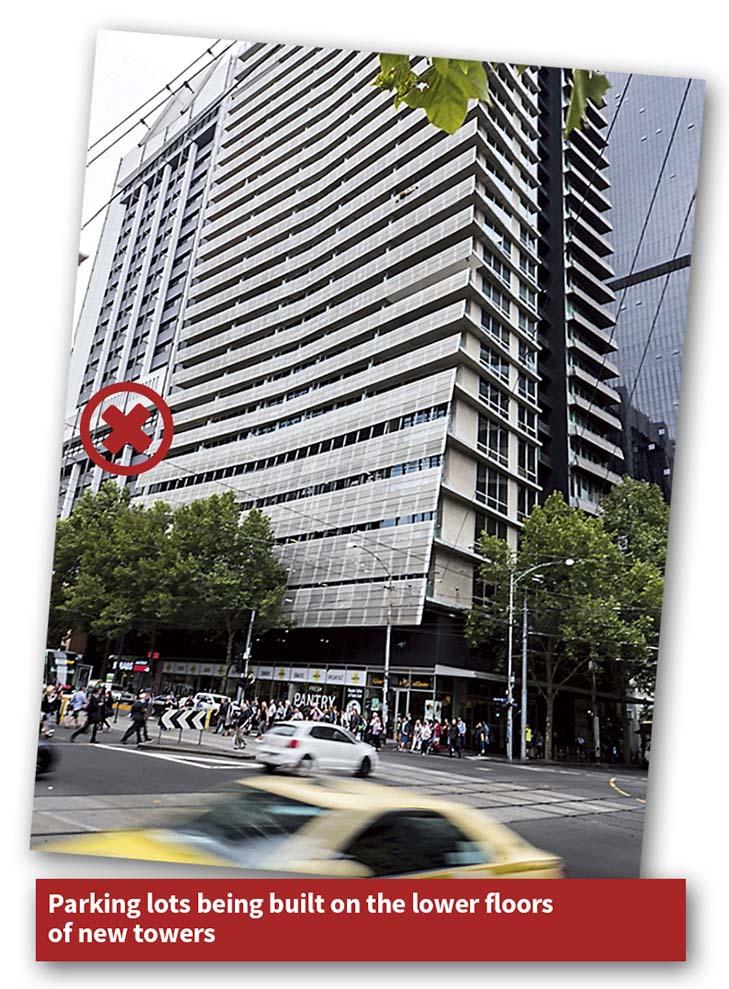 The Age, 15.02.2018
China's SUV Sales Rise Sharply, Underpin Gasoline Demand
SUVs now account for 40 percent of the country's passenger vehicle market, up from 17 percent in 2013.

The Fuse, 02.02.2018
These maps reveal the truth about population density across Europe
Simply dividing the number of people by the land area of a country is not always the best way to understand population density.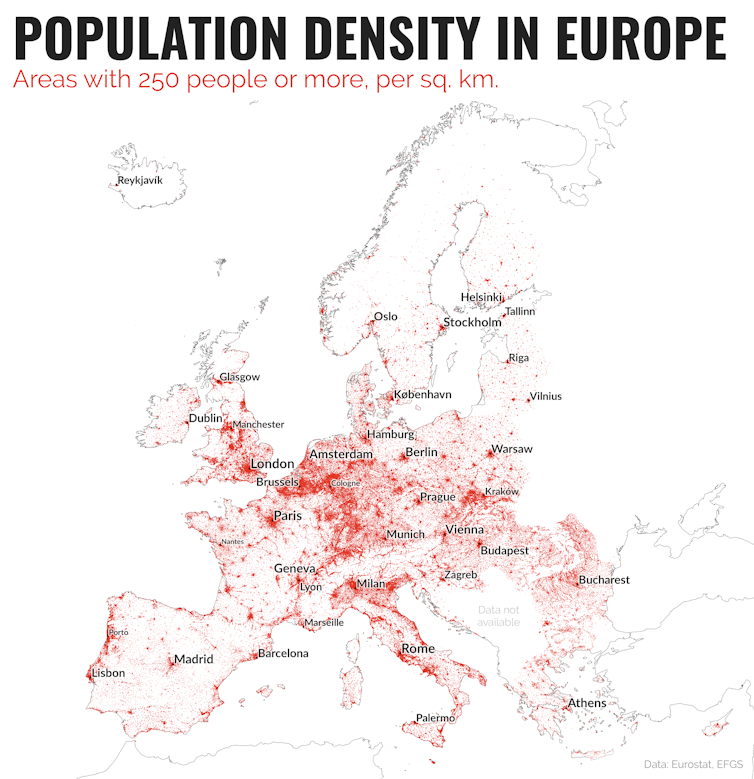 CityMetric, 25.01.2018
Didi has a brilliant plan to contain the threat of China's bike-sharing services
By introducing its own bike sharing service inside its own app, Didi aims to tame Ofo and Bluegogo. It wants them to exist as features inside its app, rather than develop services that could challenge Didi's dominance.

Techcrunch, 17.01.2018
Why experts believe cheaper, better lidar is right around the corner
Lidar used to cost $75,000, but the price may fall to $100. Like radar, lidar scanners can measure distances with high accuracy. Some lidar sensors can even measure velocity, and lidar provides high resolution and works about as well in any lighting.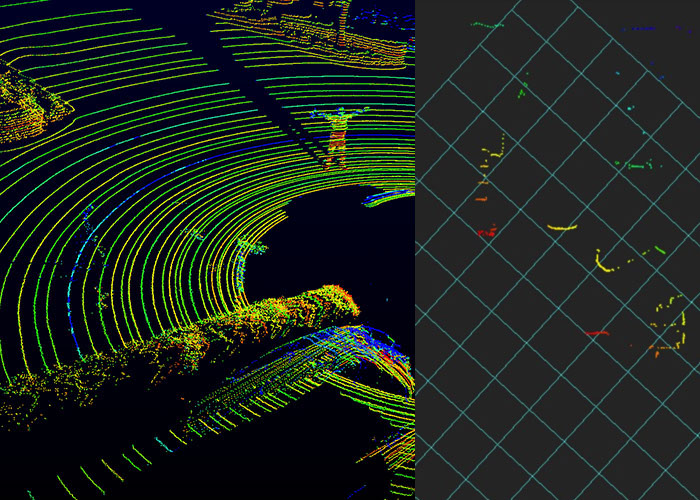 Ars Technica, 01.01.2018