Chicago Parking Meter Lease Slow-Motion Train Wreck Only Has 65 More Years to Go
Chicago's parking meter system raked in $134.2 million last year, putting private investors on pace to recoup their entire $1.16 billion investment by 2021 with 62 years to go in the lease, the latest annual audit shows. Chicago has converted what used to be $23.8 million in annual revenues for the city and turned it into a $21.7 million expense.

Urbanophile, 17/05/2018
We can't forget about mass transit when we talk about the 'future of transportation'
The best ideas for improving public transportation are simply not flashy. A bus rapid transit system (which is arguably one of the better ways a city can improve the flow of its citizens), is just not as scintillating an answer as a "fleet of self-driving cars," or "flying cars," or that blasted jetpack.

The Verge, 12/05/2018
China Seeks to Rein In Ambitious High-Speed Rail Projects
China's top national economic planner has issued guidelines specifying that land around high speed rail stations earmarked for development should not on average exceed 50 hectares, although for a small number of stations, that figure goes to up to 100 ha. The NDRC said that new high-speed railway lines should not lead to the partitioning of cities; stations should be located within, or as near as possible to, central urban areas for convenience of passengers; and buildings should not be ostentatious, grandiose projects. Unfortunately, the horse has bolted and these guidelines probably should have been provided a decade ago.

Caixin, 09/05/2018
Railways' failure to meet public expectations
The whole system is a shambles. Half the trains don't work, the others move at a crawl. Crashes are frequent, death-tolls are high, workers live miserably. "The rail between Sukkur and Quetta still uses the British-era signal system that employs kerosene lanterns on signal posts and a token, passed from one group of the signal staff to the next, to ensure that there are no gaps in communication."

Herald, 30/04/2018
Electric Buses Are Hurting the Oil Industry
China had about 99 percent of the 385,000 electric buses on the roads worldwide in 2017, accounting for 17 percent of the country's entire fleet. Every five weeks, Chinese cities add 9,500 of the zero-emissions transporters—the equivalent of London's entire working fleet, according Bloomberg New Energy Finance. For every 1,000 battery-powered buses on the road, about 500 barrels a day of diesel fuel will be displaced from the market.

Bloomberg, 24/04/2018
The Real Reason Your Local Mall is Failing
"And we should also recognize where our wealth really comes from. It comes from our downtown and our core neighborhoods (those within walking distance of the downtown). It certainly doesn't come from people driving through those places. It doesn't come from people commuting in. It doesn't come from tourists or developers or the potential of land development out on the edge."

Strong Towns, 23/04/2018
Sydney light rail's finish date now 2020, a year later than planned
When the system eventually opens, late and subject to more than $1 billion in litigation and cost overruns, it will provide a service which is slower than the former bus shuttle connecting the same areas.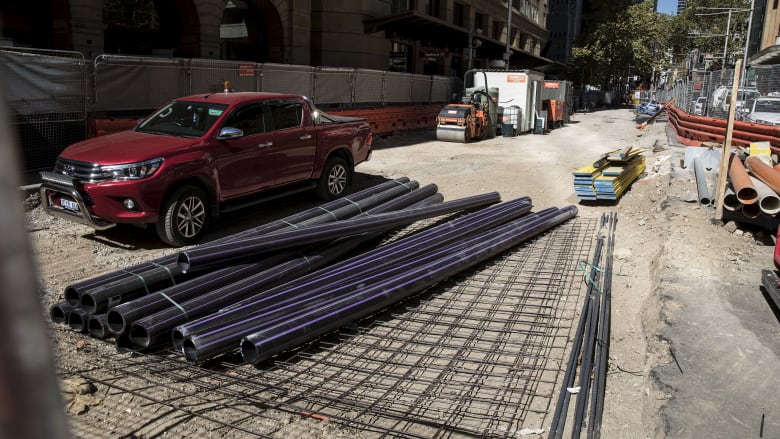 Sydney Morning Herald, 19/04/2018
THE DISGRACEFUL DOCKLESS DRAMA: WHAT DOCKLESS BIKES/SCOOTERS ARE EXPOSING
"For the first time, scooters and bikes, the absolute rockstars of urban mobility, have started coming close to enjoying a similar user experience as cars: the convenient user experience of go anywhere, park anywhere. If cities allow and mandate that we be able to park cars everywhere, why shouldn't bikes have the same convenience? Especially considering they require 10 times less space than cars and offer enormous efficiency, environmental, cost, and health benefits."

Have A Go, 18/04/2018
Are Houston's Deed Restrictions "Basically Zoning"?
City officials don't regulate zoning, but do regulate lot sizes, setbacks, and parking requirements. They also enforce private deed restrictions.

Market Urbanism, 11/04/2018