Deals on Wheels: Why Group Bike Rides Are the New Boardroom
Cyclists have been praising their sport as the "new golf" for business networking.

Wall Street Journal, 20/06/2018
Report criticizes Albuquerque BRT project
What can go wrong with poorly planned BRT? Mayor Tim Keller said in a statement: "The report is a helpful summary of how they got into this mess. The findings show why it's taking an extraordinary amount of time and effort to clean it up, so the transportation system works for the people of our city."

Albuquerque Journal, 08/06/2018
BYD's SkyRail Project Called Off Amid Stricter Scrutiny of Rail Projects
The project was halted because developers failed to report related information to the NDRC to obtain necessary approval and tried to skirt regulatory reviews. The 7.8-kilometer rail was scheduled to start operation by the end of this year, but there has been no sign of resumed construction. A Hunan government official told Caixin that the city and provincial governments submitted a revised city transportation development plan to the NDRC for further review.

Caixin, 08/06/2018
Madrid Takes Its Car Ban to the Next Level
Following an announcement this week, the Spanish capital confirmed that, starting in November, all non-resident vehicles will be barred from a zone that covers the entirety of Madrid's center. The only vehicles that will be allowed in this zone are cars that belong to residents who live there, zero-emissions delivery vehicles, taxis, and public transit.

Citylab, 24/05/2018
London one of worst capitals in Europe for clean, safe transport, study shows
UK capital has the most expensive public transport, third-worst air quality and is one of most dangerous to walk and cycle, study by the Wuppertal Institute of 13 cities reveals. Copenhagen, Amsterdam and Oslo score the highest.

The Guardian, 22/05/2018
The Amazing Psychology of Japanese Train Stations
How Tokyo train operators manage 13 billion passenger-trips a year through the world's most crowded railway stations. The method is part planning, part engineering, part psychology. Blue lamps at the ends of platforms deter suicide attempts. Melodic jingles alert passengers to departing trains, in place of alarmist whistles and buzzers. High-pitched noise generators, inaudible to the over-25s, disperse teenagers tempted to gather in station concourses.

Citylab, 22/05/2018
Electric Scooter Charger Culture Is Out of Control
Bird is a scooter-sharing company that launched in 2017 and has been dubbed the "Uber of scooters." When night falls, what most riders don't realize is that the scooters themselves are charged by a contract workforce. These people are known as "Bird hunters" or "chargers."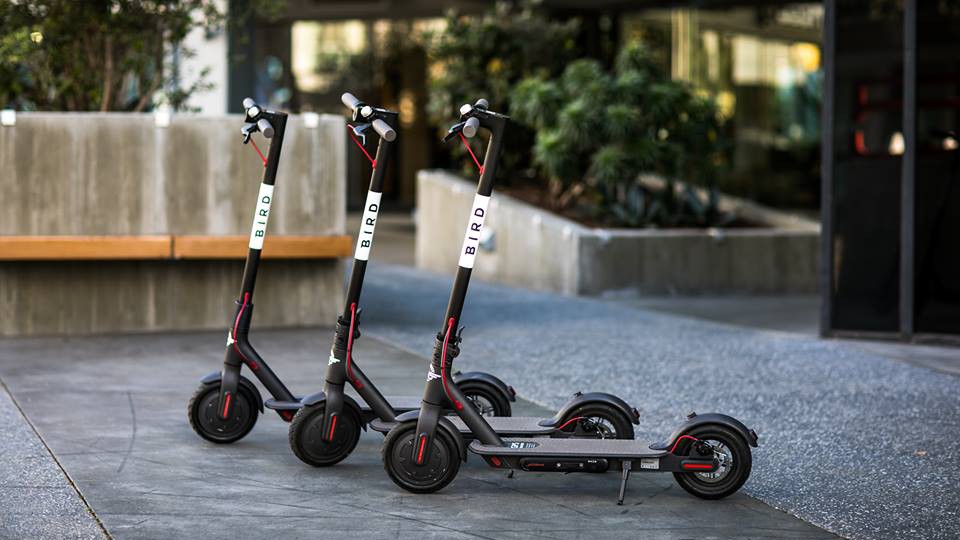 The Atlantic, 20/05/2018
Chicago Parking Meter Lease Slow-Motion Train Wreck Only Has 65 More Years to Go
Chicago's parking meter system raked in $134.2 million last year, putting private investors on pace to recoup their entire $1.16 billion investment by 2021 with 62 years to go in the lease, the latest annual audit shows. Chicago has converted what used to be $23.8 million in annual revenues for the city and turned it into a $21.7 million expense.

Urbanophile, 17/05/2018
We can't forget about mass transit when we talk about the 'future of transportation'
The best ideas for improving public transportation are simply not flashy. A bus rapid transit system (which is arguably one of the better ways a city can improve the flow of its citizens), is just not as scintillating an answer as a "fleet of self-driving cars," or "flying cars," or that blasted jetpack.

The Verge, 12/05/2018